Alaska Air Cargo adds new 737-800BCF
A second 737-800 freighter will join the existing lineup of three 737-700 freighters early next year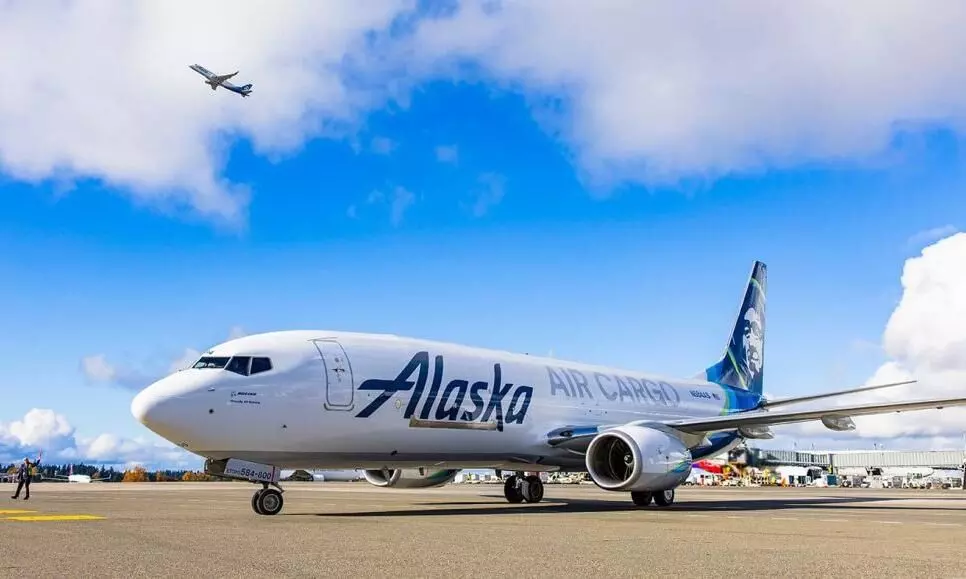 Alaska Air Cargo added a new 737-800BCF to its dedicated cargo fleet, increasing the capacity and flexibility on routes serving communities across the state of Alaska.
"A second 737-800 freighter will join our existing lineup of three 737-700 freighters early next year, essentially doubling our current fleet's payload capacity and laying the foundation for future growth," says an official release.
Ketchikan, Sitka, Juneau and Bethel will be among the first in Alaska to benefit from the increased capacity with expanded freighter service coming by mid-December, the release added.
"The conversion of passenger aircraft -800s to freighters allows us to build cargo capacity for the long haul," says Adam Drouhard, Managing Director, Alaska Air Cargo. We are excited about the potential to create new connections between the 20 communities we serve in Alaska and the lower 48."
The new freighters are also in the process of becoming ETOPS-certified, which will enable them to fly long ranges over open water. The aircraft's expanded range will allow the cargo team to explore new routes such as a possible nonstop from King Salmon to Seattle, the release added.
Each 737-800 freighter can carry 10,000 pounds more than a 737-700. "With a configuration that also holds more containers, our fleet will have 40 percent additional space for those holiday gifts flying to and from the North Pole as well as for essential goods like groceries, medical supplies and building materials travelling to communities in Alaska. With both bigger freighters in service next year, we'll also be able to transport more of the state's abundant fresh seafood, including the hundreds of thousands of pounds of sustainable Bristol Bay sockeye salmon that we carry to the lower 48 at the height of summer."
"With a fleet of five, we'll have the flexibility and capacity to do even more drop-ins for fishing communities when the salmon are running," says Shannon Stevens, Sales Manager, Alaska, Alaska Air Cargo. "We'll be ready to fill those freighters full of fish."
Alaska Air Cargo carries more than 200 million pounds of freight each year to more than 100 destinations across North America, the release added.