Air India's ambitious cargo plans
Tata Group-owned Air India aims to achieve 300% growth in cargo capacity in five years and the national flag carrier is actively evaluating operating both narrow and wide body freighters for domestic and international cargo operations.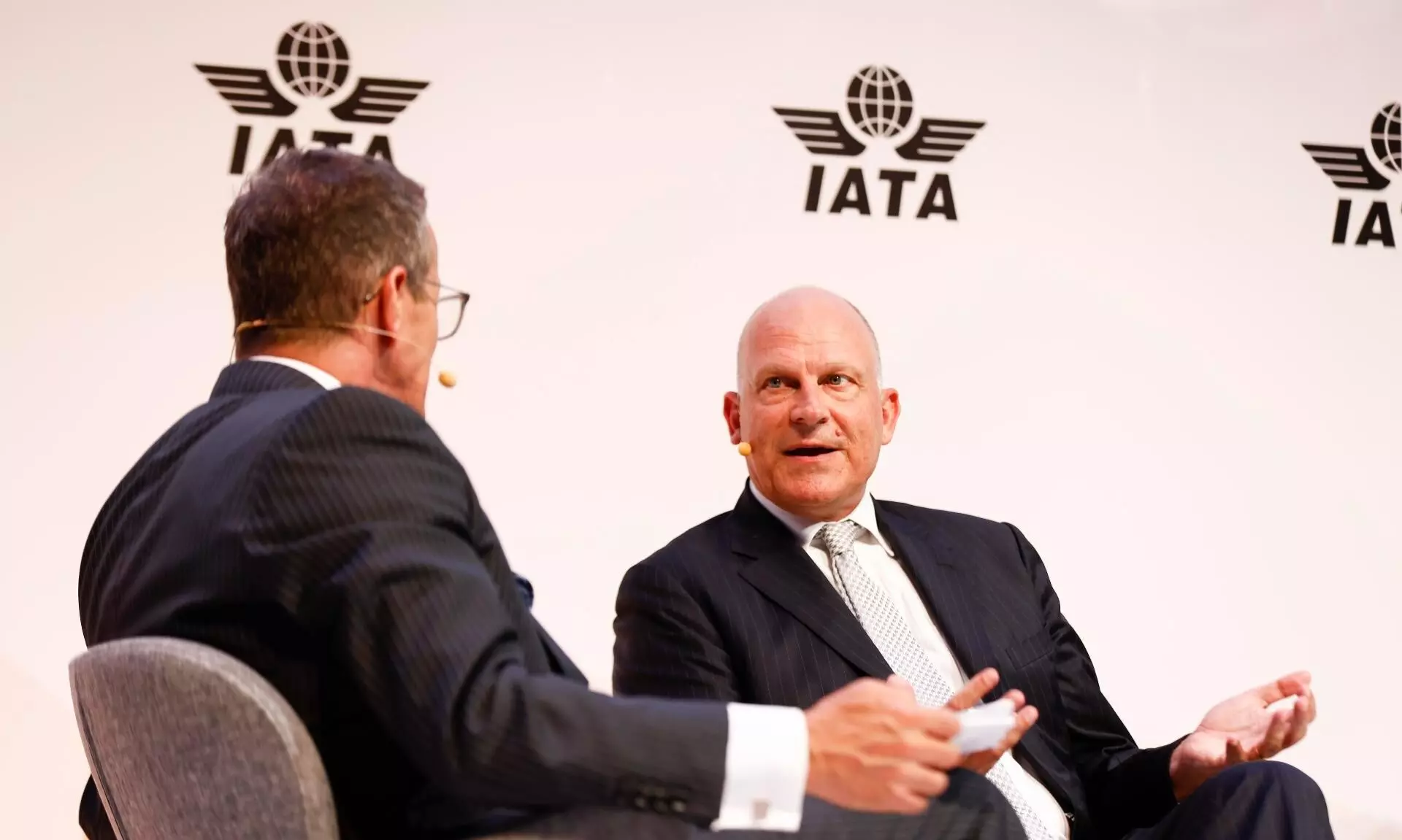 Air India, under the new ownership of Tata Group, plans to play a very critical role in boosting the freight and cargo ecosystem in India and globally.
"Initiatives taken in recent times will not only enhance the role of Air India as a major cargo carrier, but also bolster the country's cargo ecosystem and contribute to the development of an efficient air cargo supply chain accelerating exports from India," the carrier said in a statement.
The belly capacity of the Air India fleet is expected to grow significantly over the next few years, with the addition of new wide-body aircraft to its fleet this year and with most aircraft on firm order set to arrive from 2025, complementing India's manufacturing and export growth.
Air India's firm orders for wide-body aircraft include 34 A350-1000, six A350-900, 20 Boeing 787 Dreamliner, and 10 Boeing 777X. This fleet of 70 wide-body aircraft will increase Air India's annual cargo capacity by a staggering 300% to two million tonnes over the next five years with non-stop connection to key export markets globally.
In January 2023, as part of its transformation efforts, Air India placed the industry's largest-ever order of 470 aircraft across Boeing and Airbus and these will start joining its fleet from later this year.
"This will have a cascading effect in generating greater employment prospects and boosting various business sectors, while supporting the economy," the official statement added.
"At Air India, we see a huge potential in the air cargo industry, which the Indian government plans to grow to 10 million tonnes by 2030. Our cargo division is implementing a series of strategic measures aimed at fostering growth and strengthening our market presence. The large passenger belly capacity addition will be augmented with the launch of value-added products and services across the network," said Campbell Wilson, Air India's CEO and MD.
Since the Tata takeover of Air India there has been a very intense and extensive transformation process of Air India's cargo business and its operations. It has brought in experienced and reliable resources to offer better air cargo products and services to shippers.
Change in cargo leadership
Earlier this year Air India appointed Ramesh Mamidala to lead the cargo business. Mamidala has more than 25 years of air cargo experience working with airlines (Emirates SkyCargo and Qatar Airways Cargo), cargo handling (Celebi) and airport operations. Till recently Mamidala was the chief cargo officer at Adani Airports Holdings, responsible for cargo business across the seven airports under its management.
Speaking at the PHD Chamber of Commerce and Industry-organised conference on aviation and air cargo earlier this week in Delhi Mamidala confirmed that there are several projects and initiatives underway that will transform the cargo business for Air India in the coming months.
Asked about the possibility of Air India operating freighters, Mamidala said that the carrier is "actively evaluating both narrow and wide body freighters for both domestic and international cargo operations. But we will have to wait till September/October this year."
Air India Cargo's rise and fall
Interestingly, cargo was an important business for Air India right from its beginning. It had the rare distinction of being the first Asian airline to operate freighters when Air India Cargo was set up in 1954 and started its freighter operations with a Douglas DC-3 aircraft. Air India went on to acquire a Boeing 747 and a Douglas DC-8 later, which were well used on international routes in the 1980s and 1990s.
After a brief halt, Air India resumed freighter operations in 2007 with two A310 aircraft. It had also converted Boeing 737-200 into freighters with the plan to launch its cargo hub using Nagpur as the base. However, mounting losses, inefficient operations and rising competition from Middle Eastern carriers forced Air India to shut freighter operations in 2012.
"The cargo aircraft are too big for domestic operations and too small for international operations. More than the deteriorating economic scenario which has hurt Air India's cargo business it is the lack of a critical distribution network, warehousing facilities, mismanagement and inadequate infrastructure that has driven away business from Air India's cargo division," an unnamed Air India top official was quoted in a report then.
How many cargo airlines for the world's fifth largest economy?
The Covid pandemic demonstrated the importance of freighters and criticality of access to main-deck capacity for countries to move essential commodities with speed and agility. However, it has proved again and again that Indian carriers lack the financial muscle power to operate a fleet of freighters. This was something that Rajiv Bansal, India's civil aviation secretary, repeated again at this week's PHD Chamber of Commerce and Industry event in Delhi. It is difficult for carriers to profitably operate in India, an extremely price sensitive market, where yields are too low.
Besides the challenge of having adequate capital to run a cargo airline, Bansal also indicated the challenge of building a cargo airline which is globally integrated to stand against the volatile demand. "I also see that there are competing interests within the industry in India and the challenge is to align them and then align them with those of the government."
However, the shift of global manufacturing to India as part of de-risking manufacturing and global supply chains by companies on account of increasing disruptions of various types, there is a feeling that India has an opportunity to be a key player in global supply chains by building reliable air cargo operators.
Perhaps, Air India, under Tata Group, has what it takes to build a global cargo airline with a fleet of narrow and wide body freighters operating for both for domestic and international cargo. And going by whatever little we hear from Air India top management there is something important in the making for Air India's cargo business.
Air India, in collaboration with its joint venture partner SATS, is committed to investing substantial capital expenditure for developing airport and logistics infrastructure. The airline is also exploring possibilities of augmenting freighter capacity in collaboration with partners.
There are several significant all-round initiatives across various spectrum of the operational and logistics matrix that will see Air India play a significant role in the air cargo arena.
Adoption of technology
Latest IT solutions are being integrated to strengthen the use of technology, including blockchain, AI, and drones to optimize productivity. Short-term changes have been devised in the existing IT Cargo System to enhance efficiency in areas like electronic data interchange, seamless connectivity with trade partners, and real-time updates on flight and shipment status. These advancements will help Air India to deliver a wide range of services with global capabilities viz. pharma logistics, door-to-door logistics with global partners, e-commerce, carriage of valuables, pets, cold chain for perishables, mail, trans-shipment with connection windows, etc. Air India has planned an investment of over $200 million in digital and technology.
Integrated cargo market
Air India is set to launch three 24x7 control centres to integrate and improve customer interface, customer service and operations efficiency. As domestic e-commerce and other business expand in the Tier-2 and Tier-3 markets in India, Air India's expanding domestic network will add momentum. The integrated network, along with enhanced capacity will provide efficient, streamlined, and cost-effective connectivity in terms of point-to-point transportation to short and long-haul destinations throughout the network.
Expanding reach
Air India is also proactively expanding its reach through strategic partnerships and collaborations. By strengthening interline partnerships and trucking network connections, the airline aims to foster increased exports. Currently, Air India transports cargo to over 40 international as well as 38 domestic destinations. The airline has also tied up with offline trucking points across the globe to expand its base besides coordinating with and service providers at Delhi, Mumbai, and Bengaluru airports to strengthen trans-shipment efficiency and volume at the main global hubs in India for all forms of trans-shipment.
Capacity to carry diverse products
Air India's diverse carriage of products and services will be further enhanced with increase in capacity and adoption of technology and help it to strengthen its position at a global stage. Movement and delivery of pharma logistics, door-to-door logistics through global partners, e-commerce, express services, general cargo, valuables, sensitive goods, pet transportation, and personal effects, as well as strengthened cold chain solutions for perishables, among others.