Air freight volumes increased by 15%; e-commerce plays major role: DHL
The demand for e-commerce remained very strong; AMNO import volumes are primarily driven by auto, technology, fashion, and e-commerce movements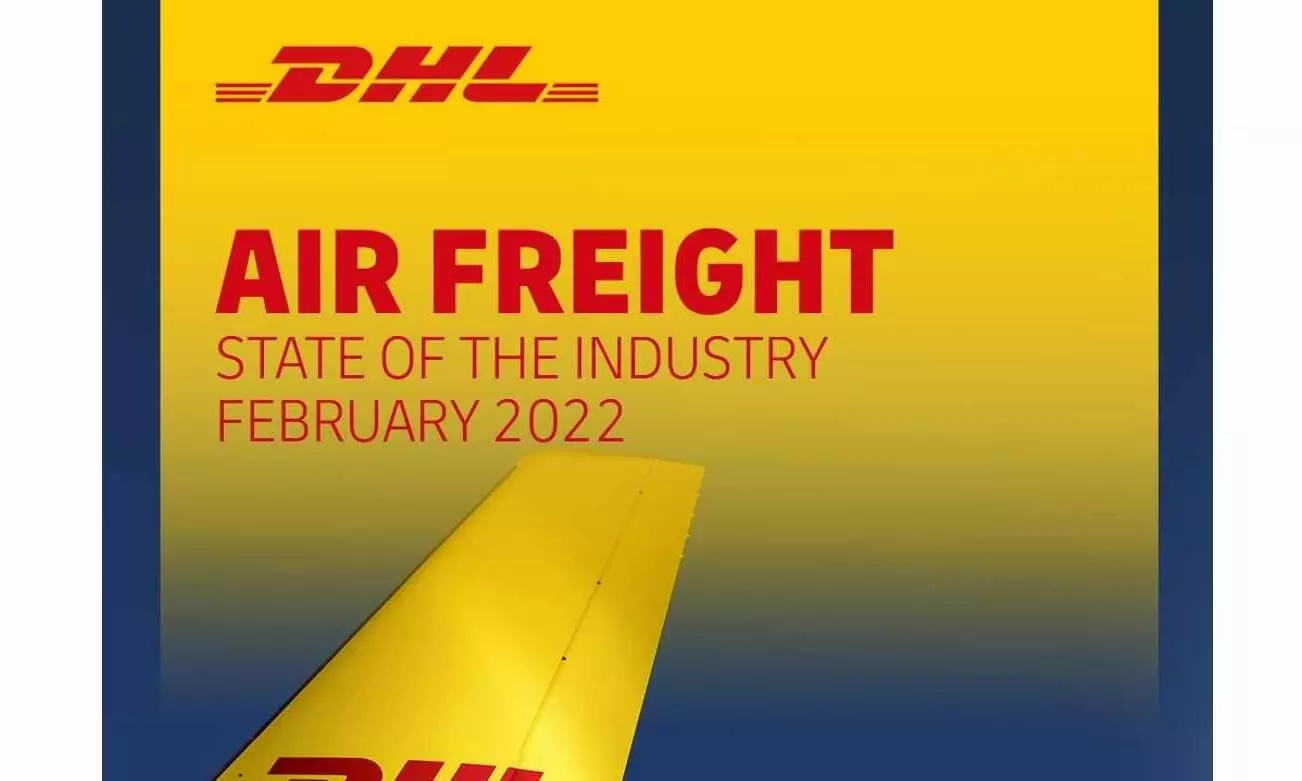 The air freight volumes for November 2021 remains strong with 15 per cent YoY growth and e-commerce is said to play an important role.
As per DHL's Air Freight State of the Industry report, the demand for e-commerce remained very strong; AMNO (North America) import volumes are primarily driven by auto, technology, fashion, and e-commerce movements.
The air freight market will recover and remain strong with new tech product to launch by the quarter end, says the report.
Rates Remain Elevated
As per the report, the rates increased by 126 per cent in 2021 vs 2019. Rates are expected to remain at high levels compared to previous years for guaranteed access to capacity.
Rates remained 134 per cent higher in December 2021 than 2019 baseline and 33 per cent higher more than higher 2020 baseline and the demand-supply imbalance expected to continue.
Cargo Carriers
Cargo demand is projected to decline following the Lunar New Year. Due to the current aircrew quarantine procedures in Hong Kong, CX announced significant cutbacks in long-haul capacity in Q1, 2022; capacity impacted; cargo flight frequency reduced. Air China cancelled a few flights in the second half of February; China Cargo and Southern Airlines cancelled flights into the United States from CN.
Flights to African locations have been introduced by EK and EY. In line with their GoGreen strategy, DHL and Air France KLM collaborate on sustainable aviation fuel. Overall market demand fell in the first half of February. Until mid-February, China Cargo and China Southern airlines had cancelled 31 flights into the United States, the majority of which were intended to carry Covid test kits on charter aircraft.
Capacity Recovery
The overall capacity recovers slow and is still affected and down by 15 per cent in January 2022 vs January 2019. Belly capacity has improved slightly but still 25 per cent below pre-COVID levels. Resilient cargo volumes against reduced capacity led to high load factors in all regions.
Month-on-month capacity recovery varies owing to service interruptions and airline cancellations- overall Jan 22 capacity +22 percent more than Jan 21 but still less.The price of jet fuel hit $109/b on December 21; high prices are expected to delay the already slow recovery of belly capacity.
What to expect in 2022?
According to the DHL research, capacity is anticipated to improve slowly and remain constrained in 2022. Freight capacity will increase, as will belly capacity, although flight cancellations are likely to have an impact on the recovery.
Demand will stay high. This year will witness economic rebound and GDP growth of 4%, with strong volumes in the following months.