Air Canada Cargo Q2 revenue down 16%; orders 2 new B777 freighters
Air Canada reported an operating revenue of C$3.981bn ($3.10bn) for Q22022 & operating loss of C$253mn ($197mn).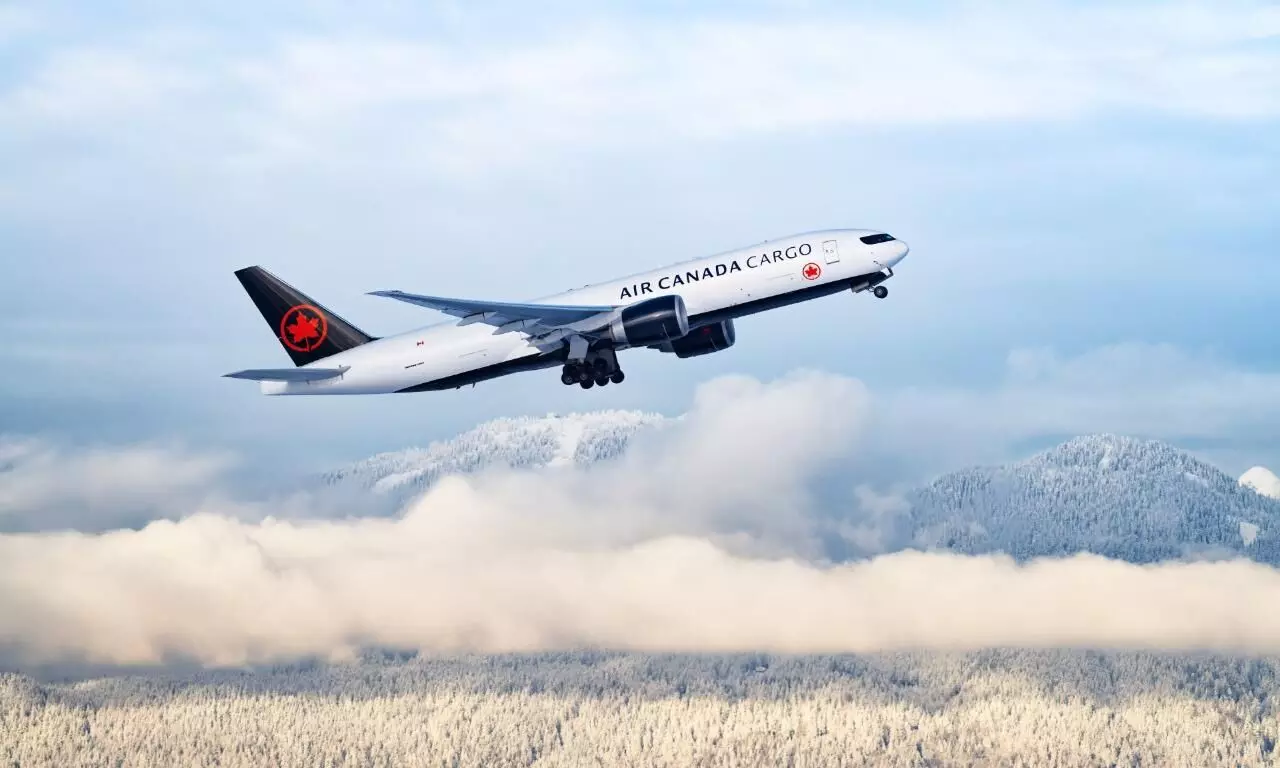 Air Canada Cargo reported a 16 percent decline in revenue at C$299 million ($233 million) for the second quarter ended June 30, 2022.
For the first six months of the year, revenue increased 9 percent to C$697 million ($544 million).
"The decline was due to yield normalisation and less cargo-only flying in the Pacific market. This was partially offset by revenue gains in other regions. The main contributors for the decline in Pacific flying were the Covid-related lockdowns in China, and to a lesser extent, Hong Kong and Japan. Although capacity was redeployed to other regions, higher revenues from Europe, Australia and the Americas did not compensate for the revenue lost primarily in China in terms of volume and yield," the management said in its discussion note after announcing the results.
Jason Berry, Vice President, Cargo, Air Canada says: "It has been another exciting quarter for Air Canada Cargo as we continue to strategically build our business and invest in our future. The ongoing growth and support from the forwarding community across our global network has been a key to fueling our future. Our careful and targeted investments in our freighter fleet and our self-handled cargo-only ground operations in our major hubs throughout Canada and internationally together with staying laser focused on our quality of service to the vast forwarding community we serve, are key strategies as we continue to strengthen and grow as North America's only combination carrier."
The second Boeing 767 converted freighter entered service, "and we took delivery of two brand new 767 freighters from the Boeing factory, and they will enter service in 2023," adds Berry.

"Today, we announced a further expansion of our fleet with the acquisition of two factory-built Boeing 777 freighters to enter service in 2024. The investment in long range widebody freighters, combined with our growing 767 freighter fleet and robust passenger network will allow us to continue to bring to life the most flexible and diverse cargo operation in the Americas."
Air Canada reported an operating revenue of C$3.981 billion ($3.10 billion) for Q22022, a near five-fold increase from the second quarter of 2021 (C$837 million).
"The past three months have been very challenging for our company, our employees, and customers from an operational perspective," says Michael Rousseau, President and Chief Executive Officer, Air Canada. "The path to recovery from any serious event is rarely straight and easy. I thank our employees for their incredibly hard work, demonstrated professionalism and commitment as we safely transported over 9.1 million customers in the quarter, nearly 8 million more than the second quarter of 2021 or about 70 percent of total customers carried in the full year 2021."
Operating loss of C$253 million ($197 million) was down from C$1.1 billion ($884 million).