AFKLMP Cargo opens its newly configured, renovated warehouse at Chicago O'Hare International Airport
Since 2022, ORD has been considered the world's most interconnected cargo airport and it is AFKLMP Cargo's third cargo hub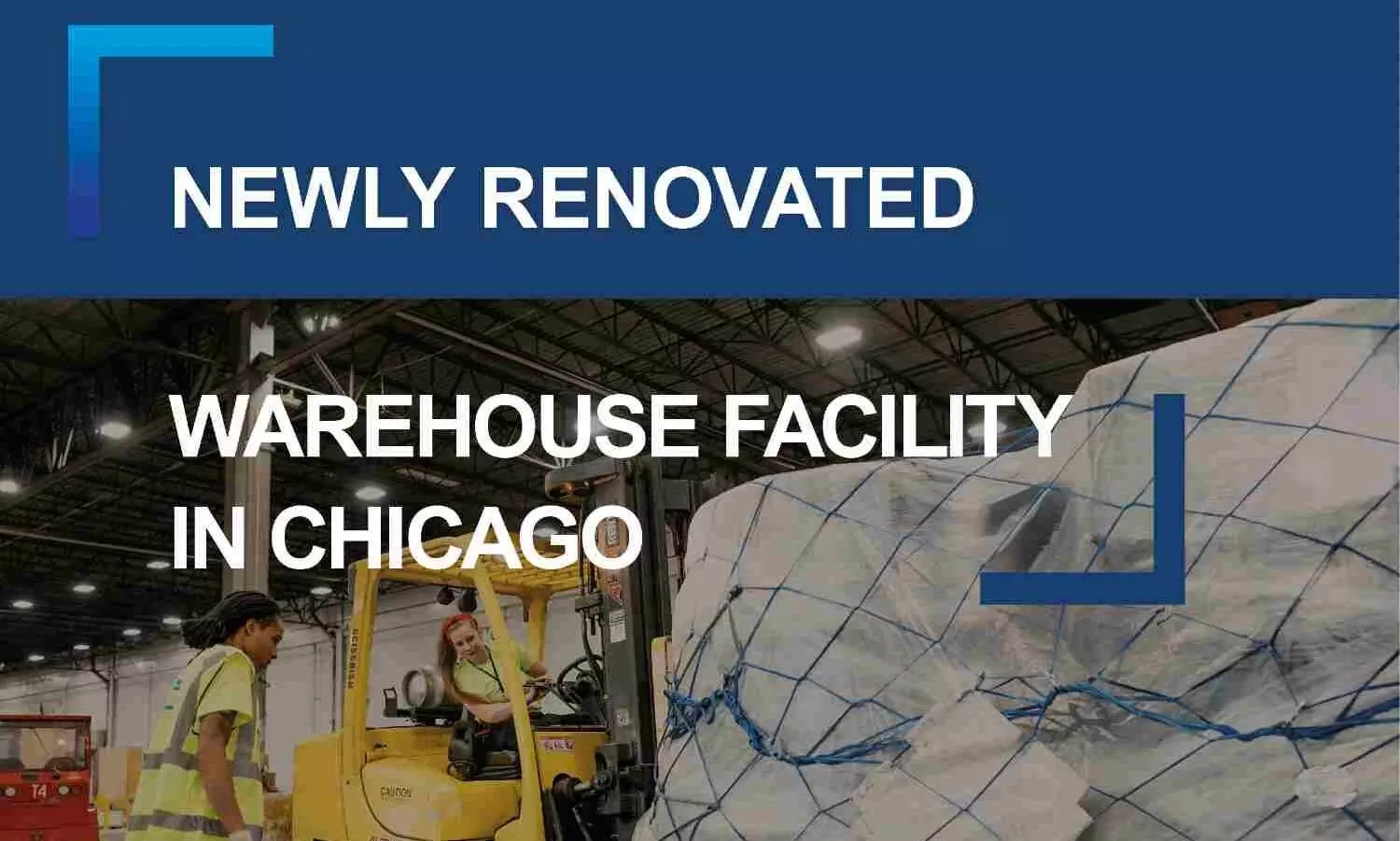 As experts in connectivity, Air France KLM Martinair Cargo (AFKLMP Cargo) wants to ensure that its customers' cargo can get to as many places as possible. The opening of AFKLMP Cargo's newly renovated warehouse at Chicago O'Hare International Airport recently means this is now not only a wish but a guarantee.
Chicago O'Hare International (ORD) is the largest international cargo airport in North America. Since 2022, ORD has been considered the world's most interconnected cargo airport. It is AFKLMP Cargo's third cargo hub.
ORD has seen a significant increase in network capacity and cargo volumes since November 2020. Over the past few years, there has been a notably higher demand for freight in the pharma, aerospace, chemical, and e-commerce cargo sectors. It became increasingly evident to AFKLMP Cargo that, with the promise of continued growth, a long-term expansion of full-freighter supply was required.
AFKLMP Cargo's job is to connect. That means providing customers with the capacity they require so that their cargo can get to where they need it to be. With demand increasing, expansion became essential to ensuring that AFKLMP Cargo's operational processes remain robust, enabling it to fulfill its business potential.
Air France Cargo Executive Vice President, Christophe Boucher said "The Air France warehouse at O'Hare is a key asset with a good growth outlook, which is why we have invested in both infrastructure and more resources at our Chicago hub. After a six-month renovation period, we are proud to share that the capacity of our Chicago warehouse has increased by a sizeable 40%. This growth is supplemented by a streamlining of operational processes and reassessing the safety compliance of our warehouse, ensuring that our ORD cargo hub has optimized efficiency in order to offer to our Air France and KLM customers a best-in-class service to serve the Midwest Region."
With greater capacity and leaner processes, AFKLMP Cargo's customers can expect faster service, while being able to send more cargo with ease. The renovated warehouse boasts improved sustainability credentials, while having increased capacity for pharma, plus 60% more plugs for ACT containers. This makes it possible to handle greater volumes of specialized cargo, including from other airlines.
Jamie L. Rhee, Chicago Department of Aviation (CDA) Commissioner said "O'Hare International Airport is a vital economic engine for the entire Chicago region, and air freight has been a predominant driver of our growth over the last several years. AFKLMP Cargo's warehouse renovation in the South Airfield helps bolster the capacity and efficiency of our cargo operations at one of the world's great cargo hubs, and I thank the entire team at AFKLMP Cargo for their commitment to the Chicago market."
AFKLMP Cargo's newly renovated facility meets its sustainability goals. By utilizing energy-efficient technologies, such as LED lighting and electric forklifts, it has reduced its energy consumption while maintaining operational efficiency.
AFKLMP Cargo's Air France and KLM wide-body belly flights operate six times a week for each airline, offering a reliable and efficient service. In addition, the carrier offers six weekly AF full-freighter flights and one weekly MP full-freighter flight. Its comprehensive trucking network ensures seamless transportation from ORD to 15 destinations in the USA.