ACS arranges first relief charter flight with medicines, tents
"ACS has at least 6 more flights planned and has put its emergency response procedures in place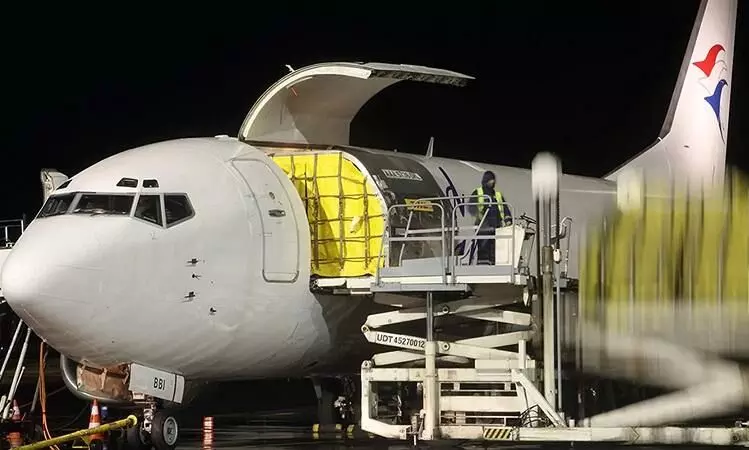 Leading aircraft charter company Air Charter Service (ACS) arranged its first charter flight - a 737 freighter - with relief cargo on behalf of clients in aid of refugees from the war in Ukraine.

"ACS has at least 6 more flights planned for various organisations and has put its emergency response procedures in place to help deal with what could be a significant airlift to support a potential refugee crisis," an official statement said.
The first flight landed in Rzeszów early Tuesday morning from the U.K. ACS cargo personnel will be shortly arriving in Poland to coordinate future flights into Warsaw, Rzeszów and Chișinău, and further flights are being planned into multiple countries bordering Ukraine.
"The cargo so far has been medicines and tents being sent from airports in the U.K., Switzerland and the Middle East," says Ben Dinsdale, Director for Humanitarian Services. "It is an evolving situation but there is the potential for a significant number more flights if the number of potential refugees being reported is accurate. The cargo industry is going to have to move into yet another gear to help deal with increased demand and the smaller pool of aircraft now available. In a market already struggling for available aircraft due to the well-publicised supply chain issues gripping the world, we have mobilised our cargo team and emergency response procedures to ensure we can find solutions for all relief flights heading to the region."
Group cargo director Dan Morgan-Evans added: "This is a heart-breaking situation. Having spoken to some of our colleagues who work for our Ukrainian airline partners, the stories are terrifying, and we plan to pull out all the stops to make sure we do our part in the operation and get as many humanitarian flights into surrounding countries where refugees have been arriving. The fact that a number of Ukrainian aircraft that would normally be used in such humanitarian operations have been destroyed during this invasion just compounds the challenge the industry now faces. I am confident however that, as an industry, we will all rise to this challenge as we have so many times before.
"The fact that so many of our cargo aviation colleagues in Ukraine, who have contributed so much to so many refugee crises around the world are now refugees themselves is devastating, and we would ask any of them needing help to reach out to us and we, or our people on the ground in Poland, will do all we can to help."
Beyond focussing on the charters, ACS is also looking at what more can be done to help as a company and hope to have a plan in place this week, Morgan-Evans added.