ACMI market continues to grow, come what may
All leading players continue to be bullish, and reiterate that political uncertainty has no role to play in the business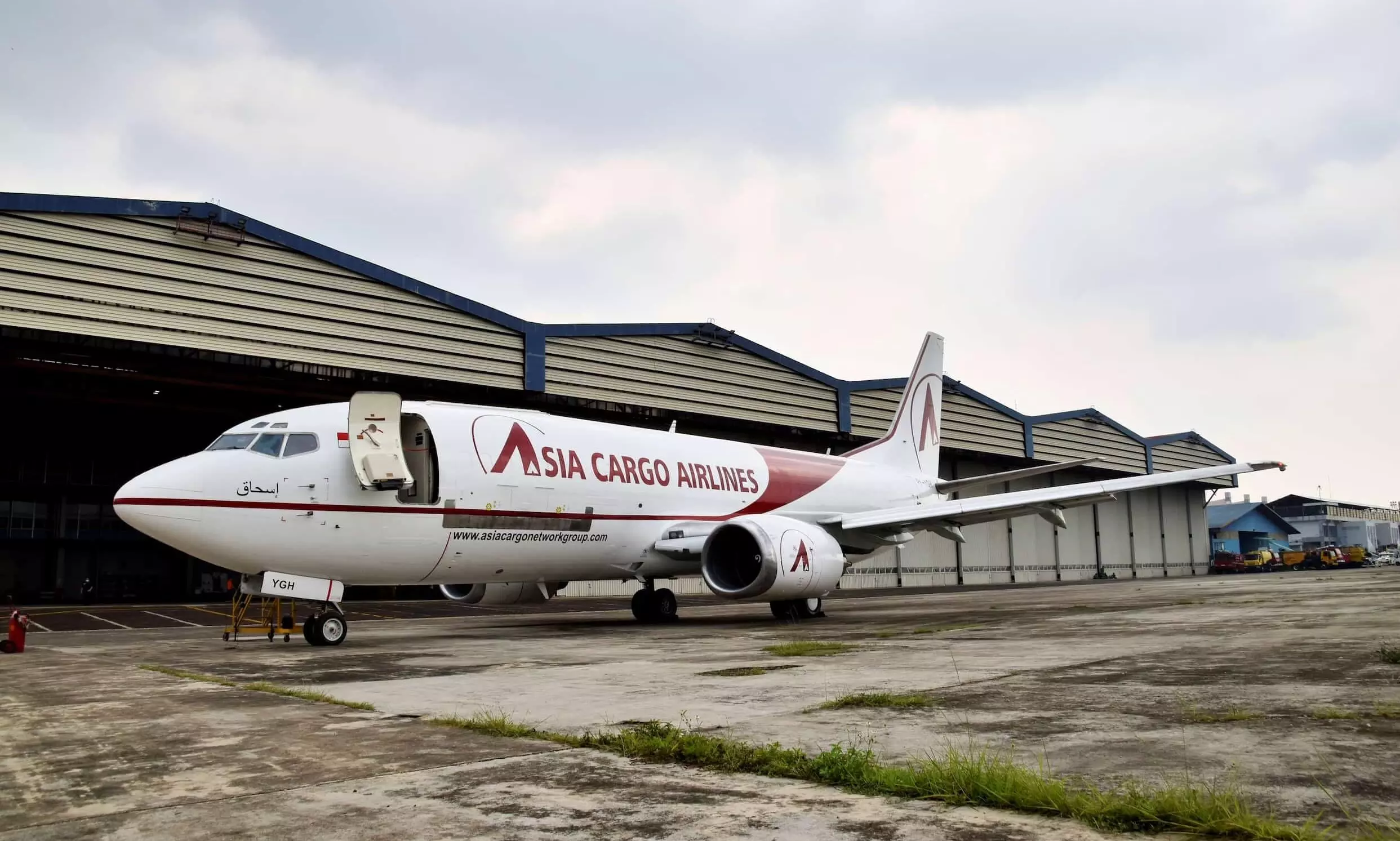 The aircraft, crew, maintenance and insurance (ACMI) market, estimated at nearly $5 billion in 2022, is expected to grow at an annual compounded growth rate of nearly six percent.
ACMI, also called wet lease, is where the lessor (or lender) allows lessees (borrowers) to operate planes under their own air operators' certificate (AOC).
The ACMI market encountered a decline during the Covid-19 pandemic, says Maximize Market Research in its update. "ACMI is supposed to have a huge impact in the post-pandemic recuperation as carriers across the globe will require airplanes."
Based on type, the wet lease segment held the largest market share accounting for 42 percent in 2022, MMR said in its report. "The fundamental benefit of wet leasing is its adaptability. Lease operations can be started quickly, depending on availability, to meet immediate capacity needs. A wet lease can be used for longer periods of time to complement seasonal resources. As a result, these factors are driving the segment growth for the ACMI leasing market."
The demand for freighter aircraft reached unprecedented levels during the pandemic with virtually no aircraft left unoperated, says Zack Isaak, Group CEO, Asia, Asia Cargo Network. "As a result, the availability of ACMI lease to meet the needs of interested parties became extremely limited. Instead, freighter aircraft were predominantly engaged in full charter or scheduled operations to fulfil the high demand for cargo transportation.
"The changing demand during the pandemic did not necessitate any significant adjustments to our business model at Asia Cargo Network. The ACMI lease arrangements that were in place prior to the pandemic continued without substantial modifications. Our focus remained on delivering reliable and efficient air cargo solutions, ensuring consistency in our service offerings throughout those challenging times."
Big players, big marketsThe North America region held the largest market share accounting for 38 percent in 2022, MMR said in its report.
The big players include Avia Solutions, Air Transport Services Group, AerCap SmartLynx and Asia Cargo Network Group.
Avia Solution, the largest ACMI player by fleet size, reported a 28 percent increase in revenue at €404 million for the first quarter of 2023 compared to the same period last year. While EBITDA declined to €23 million from €42 million in Q12022, net loss increased to €33 million compared to €13 million.
"The Q1 results were mainly influenced by the expansion of the aircraft fleet. Compared to the same period last year, the group's aircraft fleet increased by 43 aircraft to 180 — 140 passenger and 40 cargo aircraft. The share of expenses in Q1 was increased by the group's preparation for the high season during summertime - increased preparations for aircraft operations, aircraft maintenance, crew recruitment and training, and other related costs."
Jonas Janukenas, CEO, Avia Solutions Group says: "Constantly growing demand for ACMI services in the market encourages us to continue our decisive fleet expansion strategy to increase our fleet, particularly passenger aircraft fleet. The preparations for the high season are going according to plan and the group's whole passenger fleet supply is already booked by major European airlines to support their increased summer operations."
The main markets Avia Solutions Group generated revenue in Q12023 were Western Europe (72 percent), Asia (11 percent), North America (eight percent), Africa (six percent) and Australia and the Pacific (three percent).
"In the current landscape of lower demand for cargo services, we have observed a contrasting trend in the demand for ACMI services," says Issak of ACN. "With the decrease in overall demand, operators are actively seeking opportunities to boost their market share by offering ACMI lease options. This shift is particularly motivated by the prevailing higher fuel prices.
"Operators are strategically opting to lease out their aircraft on ACMI terms instead of solely relying on full charter or scheduled operations. This approach allows them to mitigate their exposure to the volatile and uncertain fuel prices, ensuring greater cost management and operational efficiency."
Latest developments
Air Transport Service Group (ATSG) reported 61 percent of its 2022 revenue of $2 billion from ACMI business. Three separate airlines provide CMI services to e-commerce and express networks through ABX Air and ATI, the company said in an investor presentation in June after announcing the results.
ATSG fleet includes 139 Boeing 757, 767, 777 and Airbus A321 (in service 129 Boeing 757,767,777). As many as 18 Boeing 767-300 freighters and nine A321-200 freighters are awaiting conversion.
Cargo Aircraft Management (CAM), a subsidiary of ATSG, is the global leader in 767 freighter leasing with five out of top 10 leased freighter operators being its customers.
CAM plans to enter the A321F leasing market this year with six aircraft and the A330 leasing market in 2024 with the first of at least twenty converted freighters to be leased between 2024 and 2026.
Omni Air International, a wholly-owned subsidiary of ATSG, has begun operating scheduled routes between Asia and Europe under an ACMI service agreement with MIAT Mongolian Airlines, the national airline of Mongolia.
An Omni-operated Boeing 767-300ER will connect Chinggis Khaan International Airport (UBN) in Ulaanbaatar, Mongolia with Frankfurt in Germany and Istanbul in Turkey, each three times a week.
"We are pleased that MIAT has selected Omni's airline capacity management integration services to maintain their route network during the peak summer season while they await delivery of a Boeing 787-9 aircraft," says Robert Jared, vice president, business planning and strategy, Omni. "This is an example of how our revolutionary 360-degree solution makes it easy for airlines to augment their fleet on short notice and with no disruption in service."
Earlier this year, Latvia-based SmartLynx Airlines received Australian Foreign Air Transport Operator Certificate (FATOC) to begin operations to, from, and within Australia.
The certificate authorises starting operation in Australia of Airbus A330-type aircraft, and the company plans to receive certification for other aircraft types A320, A321, and B737.
"We are proud to start operations on the Australian continent," says Zygimantas Surintas, CEO, SmartLynx Airlines. "This step is proof of our commitment to becoming the world's leading and trustworthy ACMI airline. The foreign air operator certification in Australia strengthens our competitive advantage to offer wet-lease services to international airlines and tour operators which already operate or plan cross-continental flights to and from this destination."
SmartLynx fleet consists of 55 aircraft, which is set to increase to 65 aircraft by the end of 2023 including Airbus A320 (29), A330-300 (6), A321 (8), Airbus A321F (13), and Boeing 737 MAX (9) aircraft.
"In response to increased competition within the industry, yes we anticipate the possibility of consolidation as a viable option to optimise yields amidst challenging market conditions," says Issak of ACN. "Consolidation in the cargo sector can offer various benefits and opportunities for businesses to enhance their efficiencies, streamline operations, and maximise returns.
"By consolidating resources, expertise and networks, companies can achieve economies of scale, reduce costs, and improve overall competitiveness. Additionally, consolidation enables the pooling of resources to navigate market fluctuations, leverage synergies, and explore new growth avenues."
Geopolitics and ACMI
The Russia-Ukraine conflict has altered the air cargo industry by increasing flight time and bringing in uncertainty over demand and delivery. Issak, however, offers a different view here: "Geopolitics has had limited influence on ACMI deals based on our experience. The focus has primarily been on market demand, operational efficiency, and strategic partnerships rather than geopolitical factors. ACMI deals are primarily driven by business considerations such as market opportunities, fleet availability, and operational requirements. Nonetheless, it's essential to stay informed about global events and developments that may indirectly impact the aviation industry."