K+N continues expansion of European pharma fleet
EPF home base is the healthcare hub in Contern, Luxembourg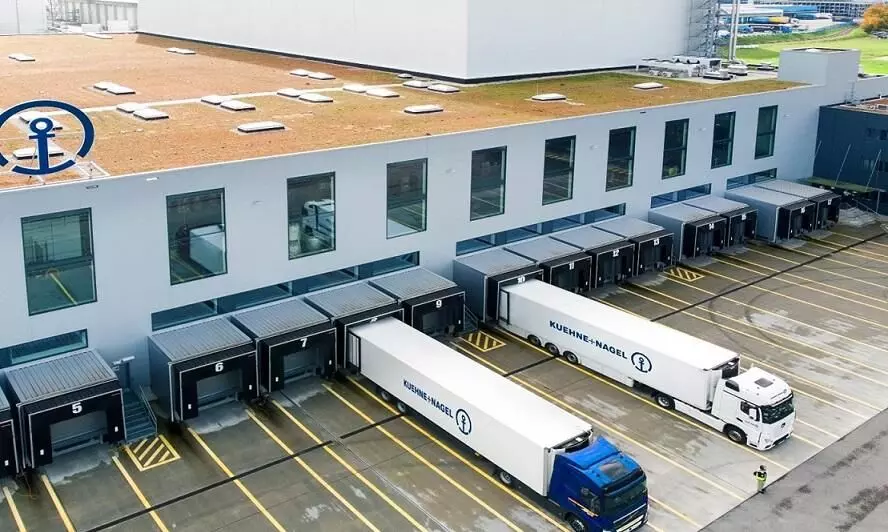 Kuehne+Nagel invested in 65 brand new European pharma fleet (EPF) trailers in 2022, bringing the total to 290 since K+N started investing in the trailers in 2018.
"If you're a regular user of European highways, you have likely shared the road with a EPF trailer. They are easy to spot with their pristine white body and dark blue logo," says an official release.
With customised features and dual temperature capabilities, these trailers are specifically designed and configured to meet the needs of pharma manufacturers, the release added. "They have been fully mapped and qualified for multiple pharma-relevant temperature ranges, both positive and negative (°C)."
Road logistics is not the only mode of transport where the demand for qualified, temperature-controlled capacity is high and increasing, says the release. "In recent times, Kuehne+Nagel also launched regular healthcare charters from Europe to all other continents with its air logistics service MedConnex. Also here the EPF's regulated agent status has a role to play. It is able to provide pre- and post-carriage services for inter-continental air logistics services."
The EPF home base is the healthcare hub in Contern, Luxembourg. "This central location is primed to best serve the main healthcare manufacturing and distribution markets in Europe. This is also where the EPF dispatch and management team is located, and, like the fleet, the team continues to grow. Transport planners, quality specialists, maintenance managers, telematics and IT support are all working together to deliver the most reliable and agile transportation of healthcare products for patients across the continent. As the EPF control tower team watches over live GPS positioning, temperature, and security feedback from dozens of vehicles, the risk management system analyses any deviations and delays to optimise future performance."
The EPF was already handling loads with particularly high security requirements "but in December 2022 a new milestone was achieved. The EPF passed the Transported Asset Protection Association Trucking Security Requirements (TAPA TSR-1) certification — the highest possible security certification in place."