Orbbec debuts Femto Mega at CES 2023
Game-changing performance, package and price developed in partnership with Microsoft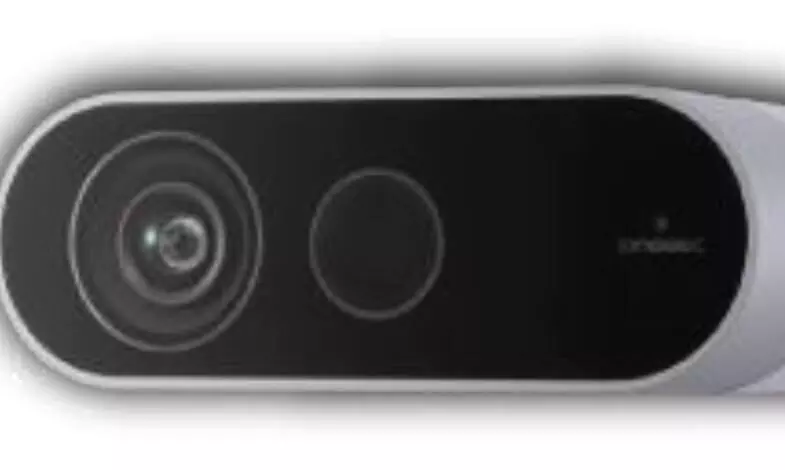 Orbbec, a leading global 3D camera manufacturer, announced the launch of its latest product, the Femto Mega, at CES 2023.
"Built in partnership with Microsoft, it is the first product of a new platform aimed at enabling easy access to 3D technology," says an official release.
"It's the industry's highest resolution 3D camera with real-time streaming of processed images over ethernet or USB connections that makes it ideal for use in logistics, robotics, manufacturing, retail, healthcare and fitness solutions. The depth camera uses Microsoft's industry proven time of flight (ToF) technology for precise scene understanding over a wide 120 degrees field of view and a broad range from 0.25m to 5.5m. The 1 mega-pixel depth camera is complemented by a high performance 4K resolution RGB camera with 90° field of view (FOV)."
A built-in Nvidia Jetson Nano is used to run advanced depth vision algorithms to convert raw data to precise depth images. This eliminates the need for an external PC or computer device, the release added.
"Orbbec's Femto Mega extends the use of Microsoft's depth technology used in Hololens and Azure Kinect DevKit, to a broad range of industrial applications," says Jon Yee, Depth PM Director, Microsoft. "This camera is a result of a close collaboration between our teams and will be an essential tool helping AI developers to add depth perception to computer vision."
Suraj Nair, CTO, Speedcargo Technologies, Singapore adds: "Our large-scale cargo digitisation solution is built using Microsoft's Azure Kinect and Azure and is commercially deployed in Singapore. It is also in commercial trials for flight capacity optimization and digital handling at multiple international airports. Orbbec's Femto Mega enables us to maintain compatibility with our current system while reducing the size, cost and complexity of our solution. This will enable ease of scaling our operations to new locations."
"Femto Mega is aimed at expanding the use of 3D vision in various industry solutions," says Amit Banerjee, Head of Platform and Partnerships, Orbbec. "We're excited to introduce this new category-leading intelligent camera as part of Orbbec's new depth vision platform."