Neumann closes MBO with K+N Russia+CIS, launches NOYTECH
Firm aims to become the most reliable local, but same time internationally minded LSP on the Russian and CIS market: Neumann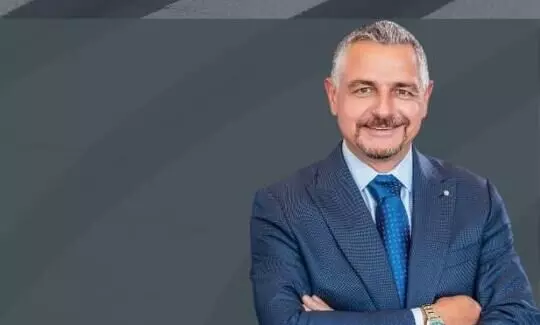 On Tuesday, Perry Neumann, erstwhile Managing Director of Kuehne+Nagel, ushered in 40 years in the logistics industry with a special announcement on LinkedIn on the launch of a new entity – NOYTECH.
"I'm utmost glad to announce that we were able to successfully finalise our management buyout (MBO) with Kuehne+Nagel. All activities in Russia, Azerbaijan, Belarus and Kazakhstan are now operating fully independently under the new brand 'NOYTECH Supply Chain Solutions', complemented by various NOYTECH sub-brands," Neumann's LinkedIn post read.
He added that the entity aimed to become the most reliable yet internationally minded Logistics Service Provider (LSP) in the Russian and Commonwealth of Independent States (CIS) market.
On March 1 this year, against the backdrop of the Russia-Ukraine geopolitical crisis, K+N announced on its website that it would "temporarily suspend all shipments to/from the Russian Federation, except for pharma, healthcare, and humanitarian supplies."
Following this, Neumann, who had been associated with K+N for 16 years, spearheaded the MBO for K+N Russia+CIS in the first week of June 2022. On Tuesday, Neumann announced the successful acquisition of K+N Russia+CIS.
Neumann's LinkedIn post went on to state how NOYTECH meant to provide solutions in the "new normal" with trading activities. "Apart from our well known service portfolio which was adapted to the 'new market normal', we have relaunched all kinds of import/export activities. Furthermore we have introduced an additional product which targets to serve present market expectations - commodity trading! In this context, our new subsidiary 'NOYTECH Trading Solutions' offers to identify, source, transport, import and sale of dedicated commodities."
NOYTECH's core team will comprise Simon Reimer, former Managing Director Duravit Russia, Tobias Abel, ex Sales and Marketing Director Ekoniva Russia, as well as Thomas Rothe, previously long-term Director Customer Service Mazda Russia.
The LinkedIn post went on to read, "For the time being, our new organisation comprises 7 legal entities in 4 countries, 24 locations in 15 cities with more than 1,000 employees,