Logistics SaaS platform Locus bolsters C-suite with 3 senior leaders
They come with 60+ years of collective experience in managing operations, global market strategies, scaling businesses.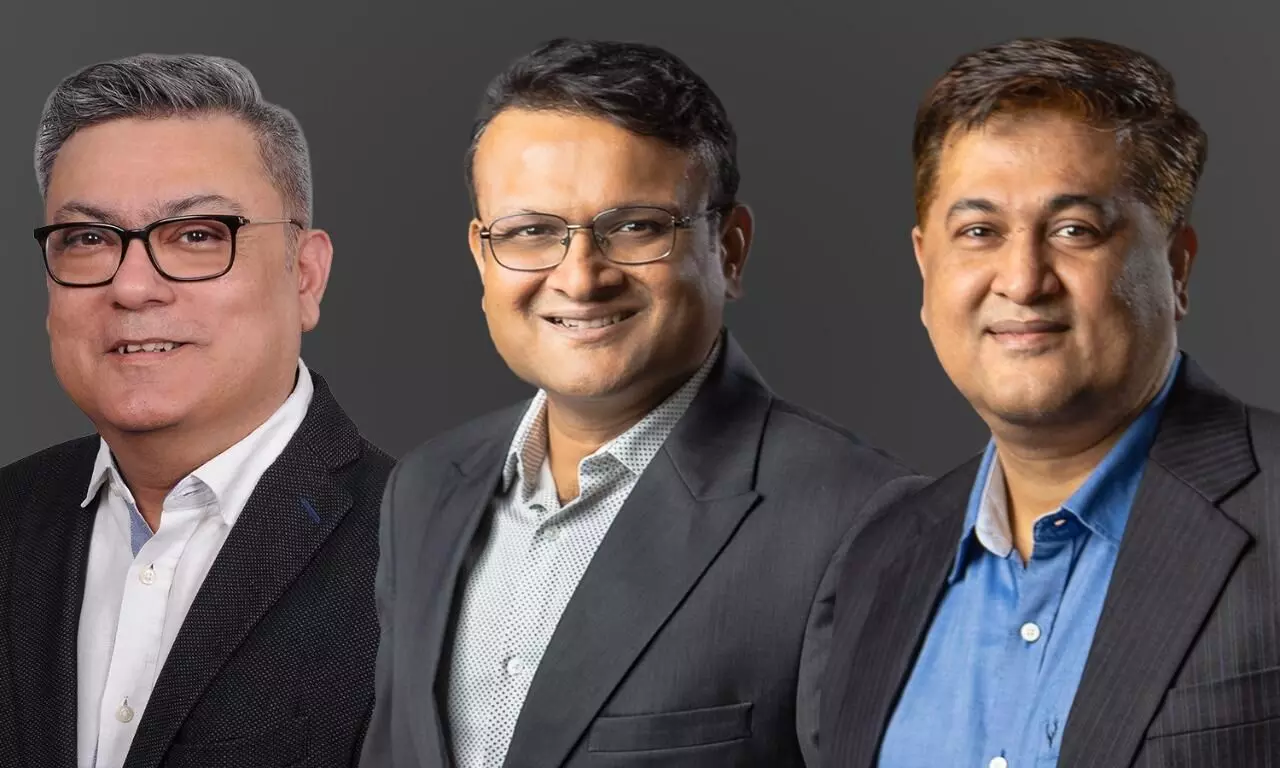 The logistics SaaS platform transforming last-mile deliveries, Locus, today announced the appointment of Sanjay Bhambri as chief operations officer, Malay Shah as senior vice president & P&L head for emerging markets, and Shashwat Ghosh as vice president - global performance marketing.

"The leaders come with a collective 60+ years of rich experience in managing operations, global go-to-market strategies as well as further expanding and scaling large businesses," reads the release.
Nishith Rastogi, CEO and founder, Locus, commented, "As we steer Locus towards becoming a multi-billion dollar organization, a key step to accomplish is to build the right management team committed to creating value for our partners and clients along with being capable of rapidly executing complex growth strategies."
Bhambri will lead operational excellence across technical & business functions. It also reads, "He comes with over two decades of experience operating in multicultural environments and managing sales, P&L, global customer engagement, pan continent operations, building teams with strong customer focus and ensuring growth. Sanjay was previously COO at OnMobile Global and over the years he has operated in a spectrum of industries such as Information Technology, Satellite Services, Travel, Telecom, Value Added Services, and Energy Utilities."
Bhambri, said, "Locus has been experiencing tremendous growth and I look forward to helping the business expand further and take advantage of the exciting opportunities ahead of us. They have built a culture that cares deeply about their employees and customers and I'm happy to be part of the team."
Shah will manage P&L for India, MEA and APJ regions. "Prior to joining Locus, Malay led revenue roles at fast-growing software companies like Automation Anywhere and LeadSquared. At Automation Anywhere he ran the Global IT/BPM segment and Channel for India, the Middle East and Africa and at LeadSquared Malay was a Chief Growth Officer helping scale the business in a short period of time. He put in place board governance processes and drove strategic fundraising for the firm," it says.
Previously Malay has spent two decades in the management consulting profession working with firms like EY, Alvarez & Marsal, McKinsey and Infosys Consulting, Inc in creating value for clients in the technology sector (across Software, E-Commerce, IT Services, Hardware and Semiconductor sub-sectors) and advising them in areas such as Go-to-Market (GTM) strategy, Digital Transformation and Transaction Advisory.
Shah said, "Locus has proven itself by working with some of the largest FMCG, retail, direct to consumer brands, e-commerce category leaders and express logistics players in solving the complexities in last-mile delivery. It is an exciting time to build on further global expansion in high complexity emerging markets such as India, Middle East & Africa, South East Asia and Japan."
Ghosh will build data-driven ABM programs, expand the portfolio of the digital marketing tech stack, drive inbound acquisition, strategically scale the performance marketing engine and engage with industry analysts.
The Locus release reads, "Shashwat has had a versatile experience of over 20 years in Happay (acquired by Cred), Seclore, HCL, Airtel Business, Reliance & Wunderman. In the last five years at Leadership and Strategic Marketing Advisory positions with B2B Fintech and Cybersecurity SaaS start-ups, Shashwat has helped scale their businesses. As a revenue marketer and an expert at building go-to-market strategy and positioning, he takes an active interest in ROI & ROMI of marketing programs.
Ghosh said, "Locus help brands enhance the delivery experience of their customers and in the process improve the topline & bottom-line of enterprises. I'm quite excited to build a world-class demand gen engine for them."