FourKites' acquisition of NIC-place to boost European supply chain visibility options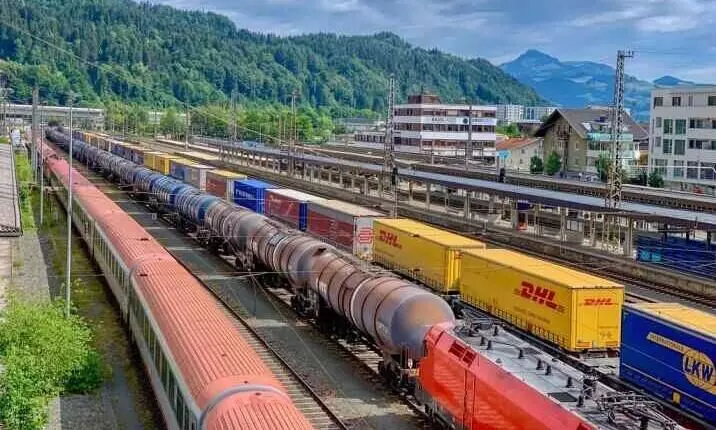 Chicago-based FourKites, a real-time supply chain visibility platform, on January 18, announced the takeover of the European supply chain visibility software solutions provider NIC GmbH (NIC-place).

Matt Elenjickal, CEO and founder of FourKites, said the move would be beneficial as NIC-place tracked the largest rail network in Europe. "This acquisition creates a powerhouse of carrier as well as shipper-focused expertise that accelerates end-to-end visibility and the delivery of new solutions tailor-made for our customers' unique requirements."
Tracking the rail network in Europe is vital as many companies shift more shipments to rail in the backdrop of ocean shipment challenges, and rail's many inherent advantages in advancing sustainability goals. "With the addition of the largest European rail network, FourKites is now the only provider in Europe to track all modes on a single platform," Elenjickal said.
He added that the combined over-the-road, rail and ocean carrier networks of FourKites and NIC-place would create the largest multimodal carrier network in Europe. "We will be ready to serve global shippers with the most comprehensive end-to-end global supply chain visibility platform."

Since its establishment in 2016, the Germany-based NIC-place has emerged as a market leader in supply chain visibility software solutions. Tailored and adapted to fit the needs of transport companies, carriers and logistics service providers (LSPs), NIC-place ensures a customisable and secure pathway for carriers to share supply chain data with customers. This enables customers with complete control of their businesses, network and data. Their clients include Kuehne+Nagel, H.Essers, Unterer, Quehenberger and Frigotrans.

Pete Jendras, founder and managing director of NIC-place, said they were thrilled with the move. "FourKites shares our vision for prioritising data security and integrity and empowering carriers to collaborate easily with their supply chain partners. We look forward to extending the combined benefit of NIC-place's leading carrier solutions with the largest global real-time visibility network in the world."

On the way forward, the FourKites said, "NIC-place will continue their work on providing carrier-oriented solutions, while also drawing on FourKites' shipper network, global scale and R&D engine with the major push on innovation. The companies will maintain the NIC-place name, while also retaining site offices across Germany. It will also focus on the expansion of teams and operations."

A recent research report on the state of European supply chains released by Reuters and FourKites stated that 78 per cent of European companies indicated that end-to-end freight traceability was their most significant supply chain hurdle.

"The acquisition will also accelerate the adoption of secure real-time visibility solutions specifically designed for carriers while shortening the time to value for shippers with complex, multimodal carrier networks," Elenjickal added.