Former SpaceX colleagues come together to build energy-efficient autonomous freight train cars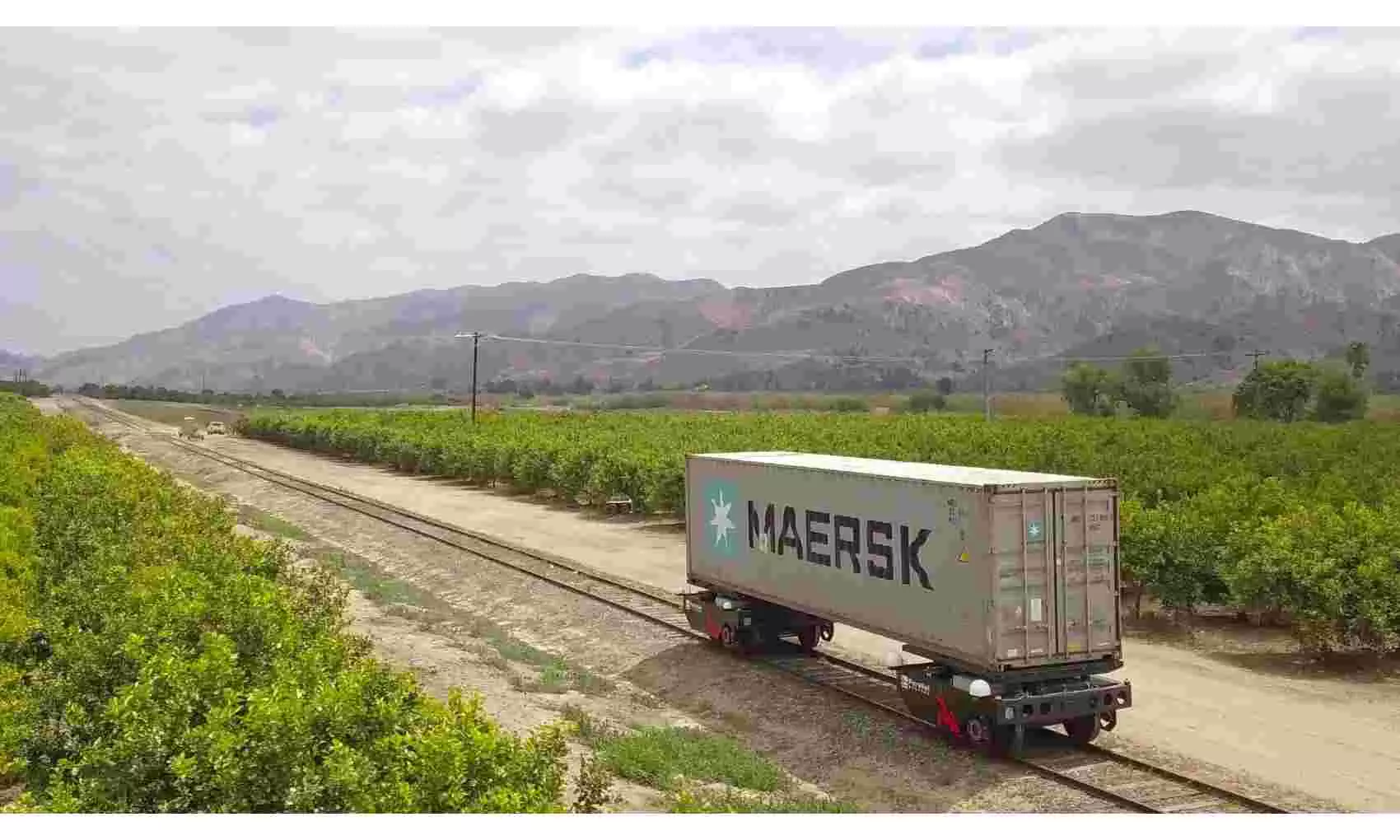 A trio of former SpaceX engineers has come together to design and build autonomous battery-electric rail vehicles to move freight.

Named Parallel Systems, the company was founded by Matt Soule, Ben Stabler and John Howard. While Soule and Stabler worked with the avionics department at SpaceX, Howard was previously the head of batteries at SpaceX, where he introduced lithium-ion to human spaceflight.

The Los Angeles-based company hopes to "reimagine the railroad system" has raised $53.15 million to date, including $3.6 million in seed funds. So far, the company has raised $49.55 million in Series A funds to build the vehicles. The round is led by Anthos Capital, and includes investments from Congruent Ventures, Riot Ventures, Embark Ventures, and others. The funds will be used to build a fleet of rail vehicles, execute advanced testing programs and grow the team.

Matt Soule, co-founder and CEO, said Parallel Systems was founded to allow railroads to open new markets, increase infrastructure utilisation, and improve service to accelerate freight decarbonisation. "Our business model is to give railroads the tools to convert some of the $700 billion U.S. trucking industry to rail. The parallel system can also help alleviate the supply chain crisis by enabling low cost and regular freight movement in and out of ports."

The CEO added that Parallel's competitive edge would be the design of autonomous battery-electric rail vehicles. "They are designed to move freight cleaner, faster, safer and more cost-effectively than traditional trains or trucks."
How it works
Parallel's patent-pending vehicle architecture combines software and hardware with the rail industry to increase the utilisation of today's railroads. The company's autonomous battery-electric rail vehicles load and transport standard shipping containers as a single or double-stacked load.
The company's patent-pending platoon technology features self-propelled rail cars that push against each other to distribute the aerodynamic load. The railcars, which are individually powered, can join together to form "platoons" or split off to multiple destinations while en route. The railroad's closed network is ideal for the safe and early commercialisation of autonomous technology due to limited track access and centralised traffic control.
Parallel's proprietary architecture allows for smaller, cleaner, and less expensive terminals that can be built closer to shippers and customers, effectively opening up new markets and reducing last-mile delivery costs.
The company is developing software that allows its vehicles and platoons to safely integrate with existing rail operations, so all freight trains and transit interoperate. The fully-automated connected system leverages machine learning to optimise vehicle routing, traffic scheduling and energy consumption.
Promoting Environmental Health
The company's system aspires to eliminate the constraints of traditional train architecture to compete more directly with the flexibility benefits of trucking.
The vehicles target using 25% lesser energy compared to a semi-truck to offer low operational cost of any surface freight transportation mode. The autonomous zero-emission vehicles aim at reducing the freight industry's carbon emissions.
Trucking accounts for 444 million metric tons of carbon dioxide, or approximately 7%, of all CO2 equivalent greenhouse gas (GHG) emissions in the United States, according to the 2019 U.S. Environmental Protection Agency figures. Parallel aims to reduce GHG emissions by converting trucking freight to electric rail.
The Process
A video by Parallel explains the system:
Independent railcars or "platoons" arrive at micro-terminals wherever they are needed, load easily and start moving immediately.

Self-propelled Platoons leave on time self-assembling with freight that's ready. They autonomously maintain safe speeds en route, stopping for any hazard with ten times shorter braking distance.
Each car is routed directly to its destination, bypassing switchyards.
Low-cost micro-terminals are constructed closer to the end customer. This will take freight off the roads.