ECS, Wiremind plan to onboard more tech companies to CargoTech
"Whatever can be digitized should not remain manual. However, we cannot automate everything."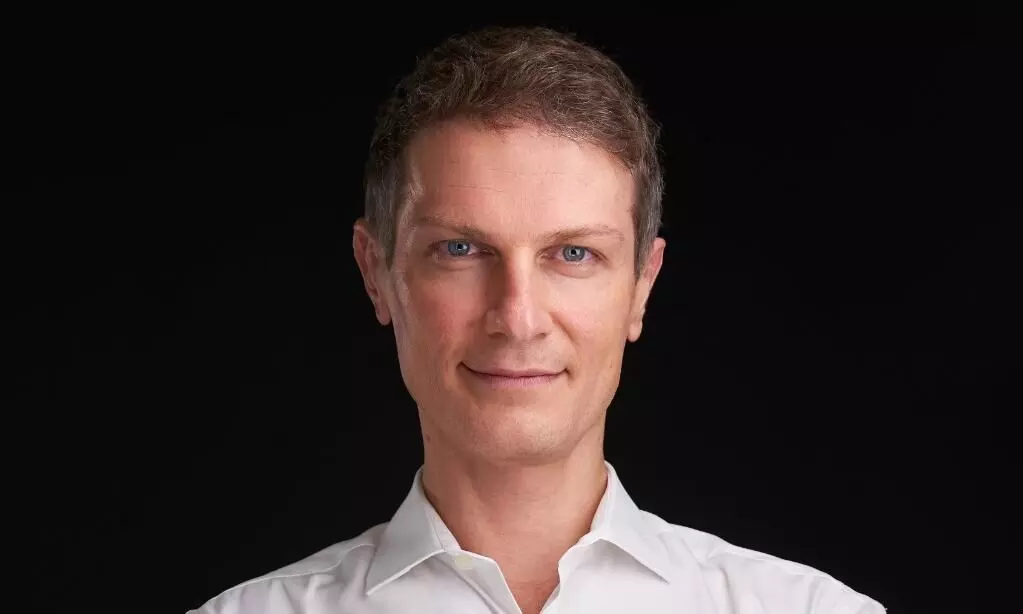 The air cargo General Sales and Service Agent (GSSA) ECS Group and Software as a Service (SaaS) provider of transport revenue optimization Wiremind recently announced the launch of a new technology-focused and autonomous company for air cargo: CargoTech. Existing ECS' Cargo Digital Factory products such as its APOLLO BI & Reporting System, PATHFINDER Track & Trace solution, and QUANTUM pricing support system, and Wiremind Cargo's shipment volume evaluation & flight planning system SKYPALLET, are the basis of CargoTech's product portfolio.

In an exclusive interaction, ECS Group chief strategy & digital officer Cedric MILLET shared his thoughts, insights into this new company, reasoning, demand and future.
What is the need for a tech-focused autonomous company like CargoTech?
The answer is easy: cargo is probably one of the least digitized industries.
Its digital transformation started slowly some years back with some targeted initiatives but clearly accelerated in terms of pace and scope with the pandemic.
Manual work is not good enough and not fast enough in an environment where things are changing overnight and where resources become scarce.
Some of the tech companies have a "vertical" offering cargo digital solutions, but it is high time that we take that to the next level, and this is exactly what CargoTech will do. It is essential that CargoTech is autonomous so that it serves the industry as a whole and not just a handful of actors. It is there to address process issues and automation for productivity improvement, revenue optimization and innovation purposes.
What makes ECS and Wiremind suited for this collaboration?
First of all, the ECS' Cargo Digital Factory and Wiremind Cargo have complementary products.
Both ECS and Wiremind Cargo have business and technology knowledge, but the combination will be stronger as ECS will bring its "expert business knowledge" of the cargo processes while Wiremind Cargo will bring its technological expertise.
Besides, CargoTech will foster the awareness of the products developed by one company to the customers of the products of the other companies (and vice-versa). This will accelerate the adoption.
How will CargoTech be different from existing air cargo technology companies?
At CargoTech, the resources are not only experts in technology, but they are also experts in the cargo business itself.
People working in the Cargo Digital Factory and Wiremind Cargo have more than 50 years of experience in the air cargo industry altogether.
This is a precious asset since we have knowledgeable people who had experience in cargo sales, operations and revenue optimization. They know what the processes are and how they should be improved.
CargoTech will not stop with only ECS Group's Cargo Digital Factory and Wiremind Cargo. We have a plan to welcome more tech companies very soon.
How comprehensive is the existing portfolio and what are the areas where you will expand?
The existing products will be further developed, leveraging the capabilities of both parties. What will change is the range that we will cover: we aim at offering a digital solution for every process that can benefit from technology. We are speaking about booking, pricing, quoting, tracking, planning, build-up, etc. Our current products already cover a series of needs, but when we talk with our customers and prospects, we see there are many areas that we can help them with.
What is the level reduction in cost and revenue optimization expected?
It depends on what solutions are implemented, and their scope of implementation.
It also depends on what is the starting point. Some airlines already have advanced RM systems, and the new products will bring a marginal increase in revenue optimization. Some airlines have no RM at all, and they can expect a 5% increase.
Costs will also not be reduced by 50%, this is a dream. We have a motto that says "whatever can be digitized should not remain manual. However, we cannot automate everything."
What is interesting is that digitalization addresses the issue of staff shortage: we do not have enough people today in the cargo industry. Everybody is fighting for the same competent resources, and all companies are understaffed.
There is a clear surge of activity in the air cargo industry, and this will continue. Digitalization will help cope with that.
What makes you believe that the portfolio should be available in a subscription format to airlines? What is the level of business or demand you are expecting?
We have not made any firm decision on that, and the pricing will depend on the product, and how it is used. We already see enormous interest in our products from various companies, and the potential for digitalization is enormous.