Accenture acquires MacGregor Partners to expand supply chain network and fulfillment capabilities
The acquisition brings deep expertise in logistics and warehouse management, as well as data visualization and digital yard solutions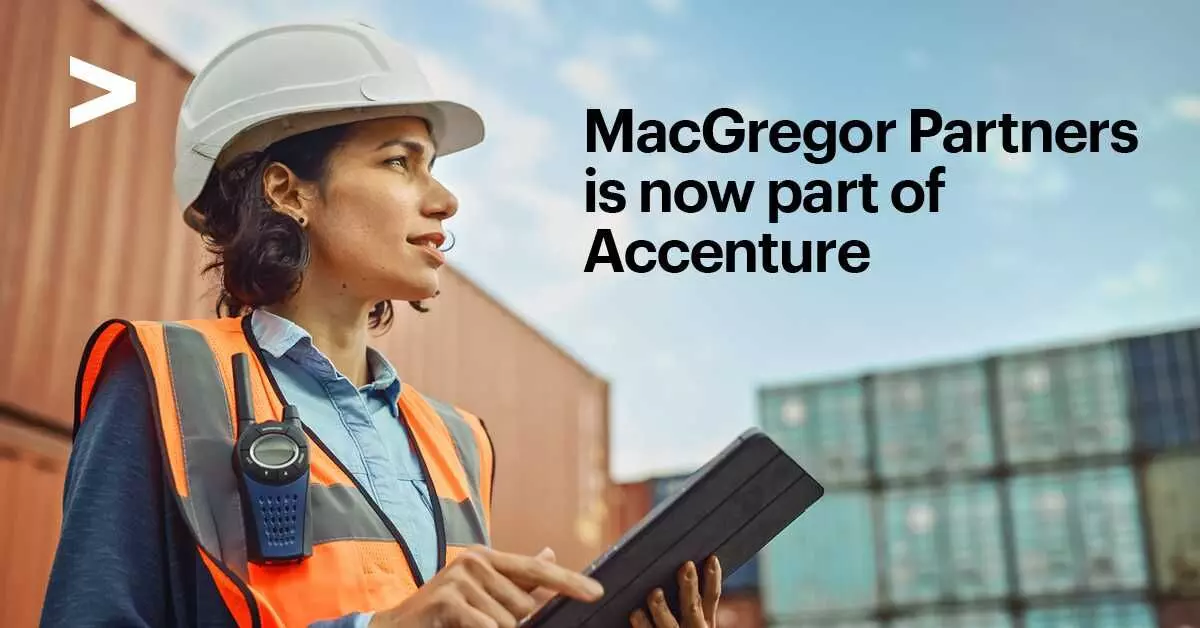 Accenture has acquired MacGregor Partners, a leading supply chain consultancy and technology provider specializing in intelligent logistics and warehouse management. The acquisition expands Accenture's supply chain network and fulfillment transformation capabilities powered by Blue Yonder technology. The terms of the transaction were not disclosed.
Headquartered in Raleigh, North Carolina, MacGregor Partners' team of more than 100 employees will join Accenture's Intelligent Platform Services group, bringing deep expertise in helping companies across industries with warehouse management system (WMS) and transportation management system (TMS) implementations.
"Managing growing demands on fulfillment and distribution centers is a key component in our client's overall effort to totally reinvent their supply chain networks," said Renato Scaff, Accenture's North America Supply Chain & Operations lead. "The acquisition of MacGregor deepens our capabilities for supply chain network transformation and extends our skilled workforce in delivering effective solutions with our alliance partner, Blue Yonder."
MacGregor Partners brings intellectual property and capabilities spanning data visualization and analytics solutions that provide real-time visibility and actionable insights to improve warehouse and logistics performance, a fully contactless and digital yard solution that transforms the driver experience at facilities, and an on-demand inventory management system. The company also specializes in robotics solutions, specifically selection, and a robotics connectivity hub to rapidly deploy automation alongside a WMS.
"We work with our clients to take a holistic approach to warehousing and logistics, deploying market-leading technologies like Blue Yonder to deliver next-generation supply chain execution and commerce capabilities," said Stephen Ambo, Accenture's global Blue Yonder practice lead. "Together with MacGregor, we will be even better positioned to help our clients profitably fulfill demand and deliver innovative products, services, and experiences to their customers."
Jason Ziegler, MacGregor Partners President, and CEO added, "For over a decade, we have helped our clients transform their distribution network technology landscape, keeping their products in motion. As part of the Accenture platform, we will positively impact a much larger portion of the global supply chain, while increasing the speed of innovation our clients have come to trust. This also provides our employees with incredible opportunities for growth as we collectively craft the future of supply chain."