SkyCell, Delta Cargo sign strategic partnership
SkyCell's hybrid containers offer extended runtimes & protection against extreme temperature fluctuations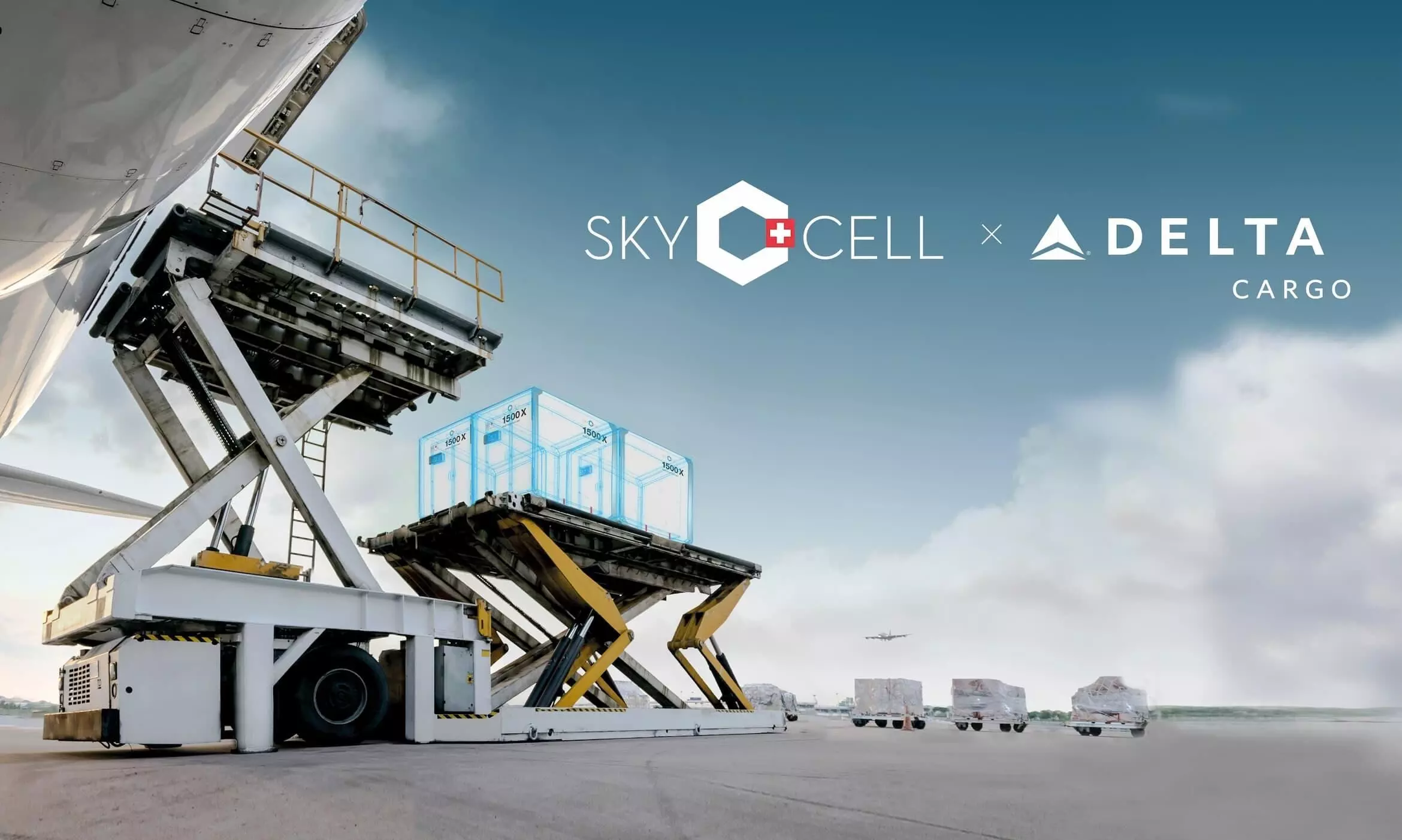 SkyCell and Delta Cargo signed a partnership for secure and efficient pharmaceutical shipping with Delta Cargo integrating SkyCell's state-of-the-art containers to enhance service offerings.
"We are excited to further enhance our pharma product capabilities with the addition of a new container option for safely and reliably transporting your temperature-sensitive shipments, made possible through our new partnership with SkyCell," Delta says in its LinkedIn post.
"SkyCell's hybrid container solutions are a valuable addition to our existing portfolio of pharma container options. Through our container leasing programme, Delta Cargo customers have access to a variety of SkyCell solutions that can be utilised throughout our entire global pharma network, which now features 45 pharma-approved stations including our recent expansion to Chicago, Philadelphia and Raleigh."

For SkyCell and its customers, the partnership means extended global reach and a strengthened U.S. presence, thanks to Delta Cargo's established network, SkyCell says in a release.
"Delta Cargo gains a competitive edge by offering its customers access to SkyCell's proven and innovative pharma shipping solutions."
SkyCell's hybrid containers go above and beyond the ordinary, offering extended runtimes, self-charging capabilities, and unparalleled protection against extreme temperature fluctuations. With real-time monitoring, hybrid containers provide unmatched reliability and security for pharmaceutical shipments, the release added.
Chiara Venuti, Head, Strategic Partnerships, SkyCell says: "Pharmaceutical logistics is a complex challenge, and at the heart of this partnership lies a commitment to overcoming it. SkyCell brings its expertise in temperature-controlled logistics while Delta Cargo contributes its expansive global network. This synergy promises a redefined standard of pharmaceutical transportation."
The partnership has seamlessly integrated SkyCell containers into Delta Cargo's operations, demonstrating the efficiency and readiness of the collaboration, the release added.