M&G's Catalyst invests $57mn in SkyCell
SkyCell transports more than $1.5 billion of pharma goods per month around the world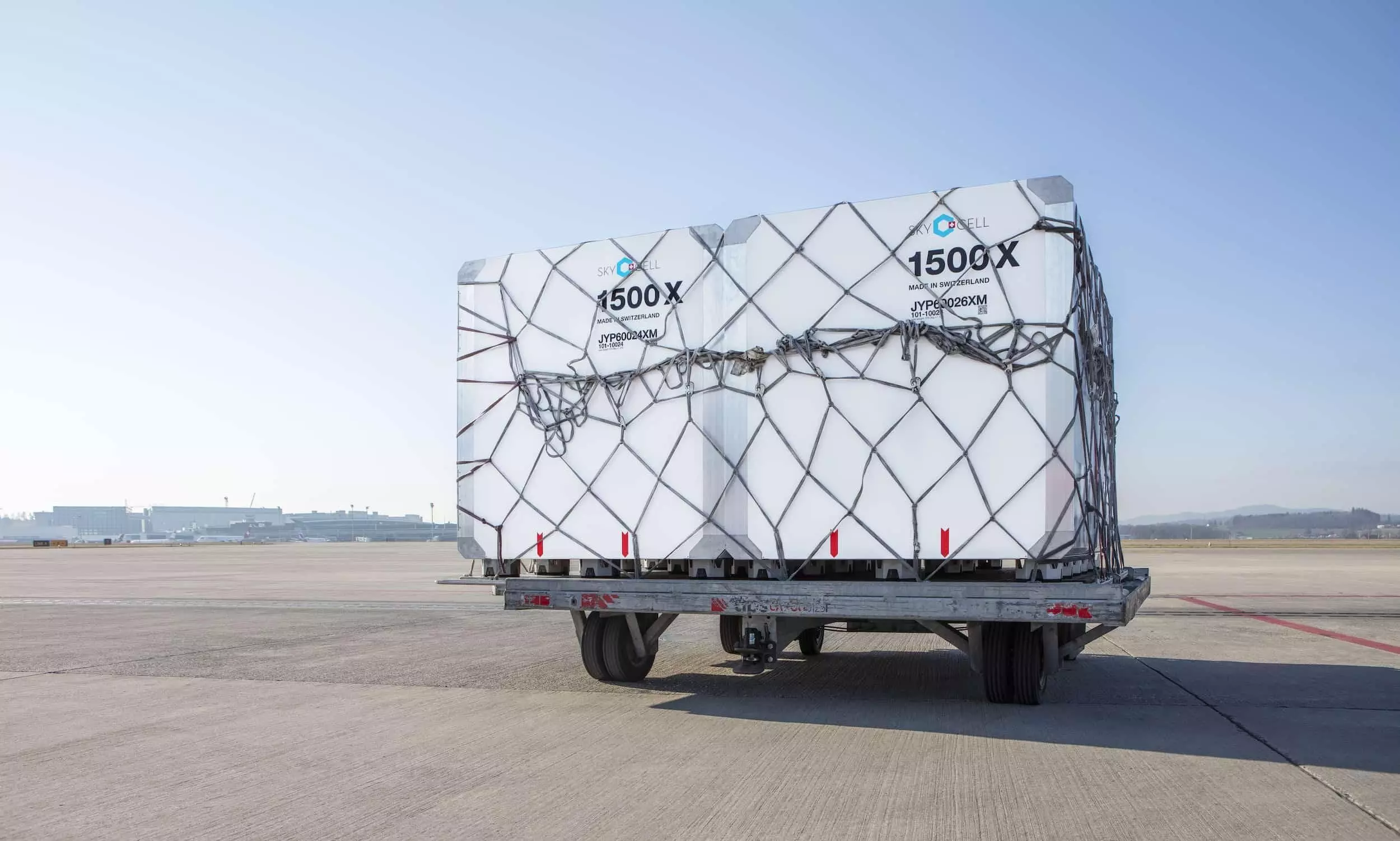 SkyCell, the Swiss-based technology company transforming the pharmaceutical supply chain, has completed a $57 million (CHF50 million) financing round with Catalyst, M&G Investments' $6 billion purpose-led private assets strategy.
Catalyst invests in innovative, privately-owned global businesses addressing some of the world's biggest environmental and social challenges, says a release from SkyCell.
The investment will be used to expand SkyCell's global footprint following a sustained period of growth for the business with compound growth of more than 55 percent over the last three years, the release added.
"The company is further scaling up the availability of its containers through the increase in production and expansion of its global service centre network to serve its customers within 24 hours' notice at their global manufacturing hubs. SkyCell is helping pharma companies move away from throwaway solutions as the industry is transitioning to a CO2 neutral pharma supply chain. As of today, the company transports more than $1.5 billion of pharma goods per month delivering hundreds of million doses of vaccines, cancer treatments, diabetes care and diagnostic solutions to patients around the world."
Richard Ettl, Co-Founder and CEO, SkyCell says: "We are delighted to welcome M&G as a long-term partner as we continue our global expansion. Safe and reliable cold chain supply is a critical challenge for the global pharmaceutical industry, in particular with the fast growth of temperature sensitive biologics medicine. Furthermore, the wider industry has ambitious targets towards net zero which for most includes their supply chain. Currently 70+ percent of pharmaceuticals travel around the world in throwaway solutions. This is a significant contributor to both CO2 impact and landfill and we will increasingly see regulatory pressures to address this in the form of import taxes. SkyCell's containers save up to 50 percent of CO2 emissions compared to traditional cold chain containers and minimise landfill throwaway packaging. With this new investment, we can further accelerate along our growth path and strengthen our global footprint."
Praveg Patil, Deputy Head, EMEA Investments, M&G Catalyst adds: "We are delighted to join SkyCell on its mission to deliver life-saving drugs globally in a safe and reliable manner. We believe the innovative design of the SkyCell solution will play a key role in decarbonising the pharmaceutical supply chain and ensure zero waste. From an impact perspective, this investment covers two key thematic areas for Catalyst – climate solutions and healthcare and provides our investors with exposure to the attractive growth potential of high-end biological pharmaceutical products."
SkyCell's management team has been strengthened with the hire of Remo Gerber, former COO of listed aviation pioneering firm Lilium, as Chief Financial Officer. Gerber is a former McKinsey advisor and brings extensive leadership experience in fast growth businesses from Gett, the ride-hailing company where he was MD for Western Europe, to Groupon where he was COO for Northern Europe. Patil has also joined SkyCell's board as a non-executive director.