Envirotainer expands global CryoSure network with Singapore station
-70°C cryogenic shipping now available across Asia and the Pacific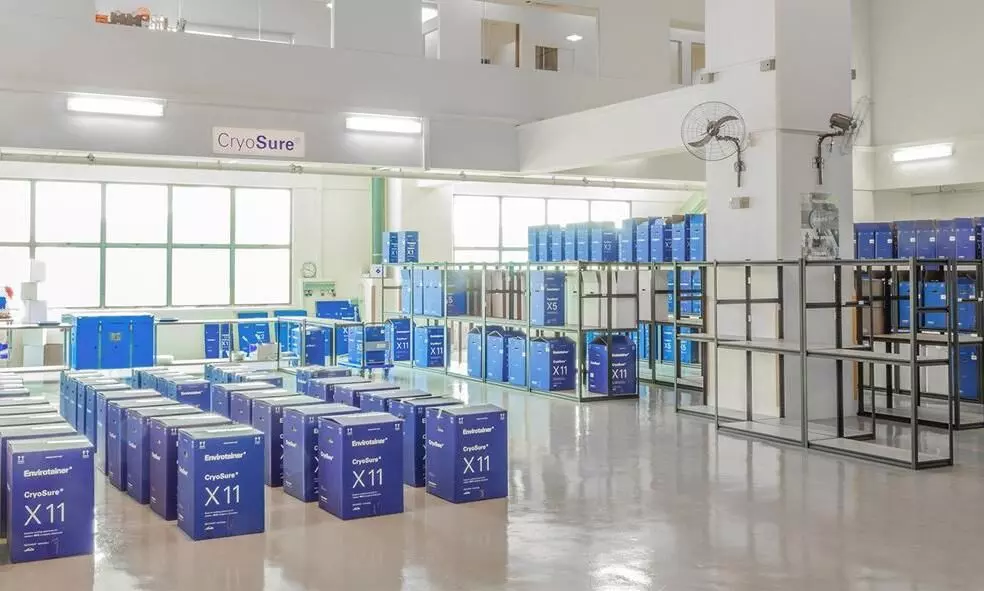 Envirotainer, the global market leader in secure cold chain solutions for shipment of pharmaceuticals, has opened a new CryoSure station in Singapore.
"This significantly expands global availability of the ultra-cold solution for the transportation of medicines at -70°C," says an official release.
The station is near one of the largest airports in the world for international cargo traffic and a major hub for Asia and Pacific (APAC), the release added. "The new site complements Envirotainer's existing presence in Singapore, and ensures high global service levels and allows express orders throughout APAC."
CryoSure is suitable for many ultra-cold chain uses such as cell and gene therapies, one of the fastest growing markets in the life sciences sector, the release saud. "Designed with extreme demands in mind, the solution comprises a range of dewars with unmatched performance and superior duration of up to three weeks without the need for refilling dry ice. They're heat resistant with unparalleled ease-of-use, which further mitigates risk. It's the most reliable choice for cryogenic -70°C shipments."
Fredrik Linnér, Chief Business Development Officer, Envirotainer says: "We've led the way in temperature-controlled shipments for decades and the expansion of our global CryoSure network is another first. The solution fills a substantial gap in the cryogenic -70°C shipment market and its availability in the APAC region illustrates our ability and reach in a fast-growing and vitally important market."