DoKaSch appoints James Savio as Business Development Manager India
DoKaSch has been operating a service station at Hyderabad International Airport since 2021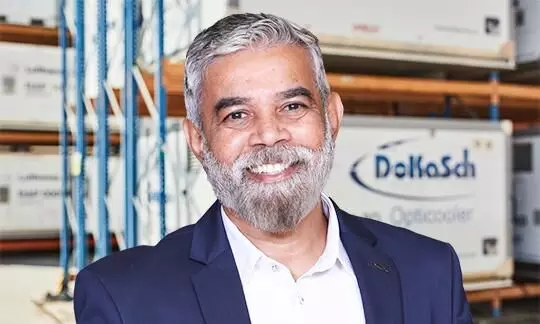 DoKaSch Temperature Solutions announced the appointment of James Savio as Business Development Manager India.
"I want to expand the market presence of DoKaSch Temperature Solutions across the pharmaceuticals main markets in India," says Savio, "and also ensure that DoKaSch TS is valued as a trusted and reliable safe temperature solutions company in India and globally."
A lot of important pharma and biotech companies are based in India and have taken a lead in the pharma supply chain, says an official release. "They are driving changes at airports where pharmaceuticals are handled – for example, a dedicated facility for temperature-controlled sensitive facilities such as cool port and pharma zone, which is the first of its kind in the country. Airports like Bangalore, Mumbai or Hyderabad are expanding their infrastructure. Since 2021, DoKaSch TS operates a service station at Hyderabad International Airport."
Savio says: "The companies are looking for reliable temperature solution partners such as DoKaSch Temperature Solutions. That's a big advantage for our company."
Savio's last position was with InterGlobe Air Transport, the general sales agency for Etihad Airways Cargo, as Regional Manager South. During his time at Allied Aviation, he was responsible for Bangalore as Regional Manager. "Due to my previous career, I've gained valuable insights about what the freight customers want and demand," says Savio, who is also trained in quality management for pharmaceuticals.
Andreas Seitz, Managing Director, DoKaSch Temperature Solutions says: "India is an important market for the production of pharmaceuticals, biosimilars and biotech. With James Savio as Business Development Manager India DoKaSch TS is further expanding its engagement in this region."