Zeamarine signs contract with Rhenus Logistics
Sep 16, 2019: Rhenus Logistics has signed contract with breakbulk & heavy lift carrier Zeamarine, on stevedoring and ship agency services at the port of Rotterdam. As part of the agreement signed during the Project Cargo Summit in Rotterdam, Rhenus terminal facilities in the Maasvlakte port area will be the preferred berth for Zeamarine's calls […]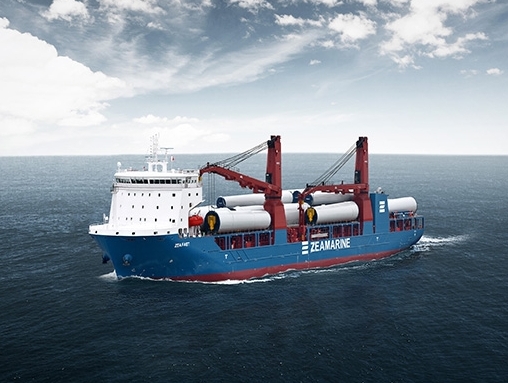 Sep 16, 2019: Rhenus Logistics has signed contract with breakbulk & heavy lift carrier Zeamarine, on stevedoring and ship agency services at the port of Rotterdam.
As part of the agreement signed during the Project Cargo Summit in Rotterdam, Rhenus terminal facilities in the Maasvlakte port area will be the preferred berth for Zeamarine's calls at Rotterdam.
Kjell Kottkamp, vice president, Global Operations & Engineering of Zeamarine declares: "The Rhenus Deep Sea Terminal in Rotterdam is ideally located to best serve our client's needs. With its strategic location and proximity to the North Sea, it allows our vessels to reduce turnaround times and offers our clients smooth and cost efficient handling for all kinds of cargoes including direct loading/discharging from and into the water."
Stefan Venema, head of the Agency and Marine Department of Rhenus in Rotterdam said: "We warmly welcome Zeamarine as a new customer and we are very glad to provide them our agency services in all Dutch ports."
As part of the worldwide operating logistical company, Rhenus will support the regular calls by Zeamarine by promoting the new semi-liner service.
Bremen based carrier Zeamarine is one of the leading providers of global tramp and liner services for the ocean transportation of heavy lift, breakbulk and project cargoes.
Rhenus Logistics BV in Rotterdam is an independent breakbulk and heavy lift stevedoring company with 2 terminals in Rotterdam. The agency department is a top 10 agent in Rotterdam and provides services in all ports in the Netherlands.
The agreement was signed on September 11, following some successful trial shipments earlier this year.