Yusen Logistics set to tackle supply chain challenges with Yusen Vantage
Nov 19, 2019: Yusen Logistics has launched Yusen Vantage, a unified supply chain management IT Platform. It is scheduled to be released on December 2. Yusen Vantage provides real-time tracking and advanced supply chain management within a modular architecture. The launch of the IT platform is in line with the company's digital innovation programme and […]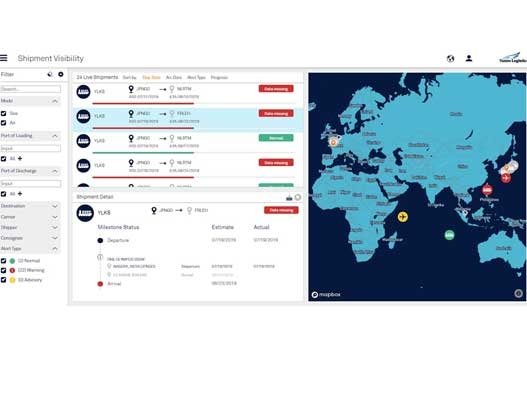 Nov 19, 2019: Yusen Logistics has launched Yusen Vantage, a unified supply chain management IT Platform. It is scheduled to be released on December 2.
Yusen Vantage provides real-time tracking and advanced supply chain management within a modular architecture. The launch of the IT platform is in line with the company's digital innovation programme and investment in supply chain management business initiatives as part of its long-term vision outlined in TRANSFORM 2025.
Yusen Vantage has been launched to tackle customer challenges that include fragmented visibility, cost pressures, data management, inventory management, increased regulatory requirements, and geopolitical uncertainty.
The platform has two core functions: Yusen Vantage Focus - offering quick and easy shipment tracking, and Yusen Vantage Performance - delivering advanced and customised supply chain management features.
Yusen Vantage Focus (formerly known as YuTrack) delivers shipment tracking and real-time visibility of events and milestones across international freight forwarding shipments and is available to all Yusen Logistics customers. Also, free user registration opens more sophisticated tracking functions. Major functions of Yusen Vantage Focus include Anonymous mode and Registered mode.