Yusen Logistics' new facility in Vietnam to commerce operations from November
September 27, 2017: Yusen Logistics (Vietnam) is establishing a logistics facility about 12,000 m2 in size within Vietnam-Singapore Industrial Park 1(VSIP1) in Binh Duong Province beside Ho Chi Minh City in southern Vietnam. The facility will commence operations from November 2017. Ho Chi Minh City and the surrounding provinces—with an abundant labor force and good […]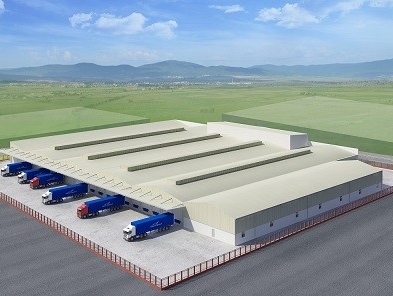 September 27, 2017: Yusen Logistics (Vietnam) is establishing a logistics facility about 12,000 m2 in size within Vietnam-Singapore Industrial Park 1(VSIP1) in Binh Duong Province beside Ho Chi Minh City in southern Vietnam. The facility will commence operations from November 2017.
Ho Chi Minh City and the surrounding provinces—with an abundant labor force and good infrastructure such as industrial parks—maintain a high rate of economic growth. In addition, business is brisk as this is the largest consumer market in Vietnam.
"We are establishing this new logistics facility in anticipation of the booming demand for logistics distribution," said the company through a statement.
The new logistics facility will be operated in VSIP1 in the southern part of Binh Duong Province, which connects to the northern part of Ho Chi Minh City. It is well-situated about 18 kilometre from the centre of Ho Chi Minh City, about 20 kilometre from Tan Son Nhat International Airport, and about 30 kilometre from Cat Lai Port.
"As such, we will be able to use the facility for various logistics services—such as inventory management, distribution processing, and goods inspection—in conjunction with ocean and air freight forwarding service and domestic distribution in order to provide optimized supply chain logistics services," added the company.
Yusen Logistics (Vietnam) operates several logistics facilities all over Vietnam, such as central Da Nang City and southern Ho Chi Minh City. This includes a new warehouse in northern Hai Phong City, which commenced operations in November 2014. A total warehouse area of about 70,000 m2 is used as the foundation for a variety of services, such as contract logistics, ocean and air freight forwarding, and cross border trucking service for Indochina.