YTO Express launches freighter service to Kyrgyzstan; Seoul, Osaka to join its network
January 22, 2020: China's YTO Express has launched freighter service between Bishkek in Kyrgyzstan and Shijiazhuang, which will fly three-times in a week. The inaugural flight took off on January 16 using a 30-tonne capacity B757 freighter. The service is part of YTO efforts to connect cities on the Belt and Road route. "The export […]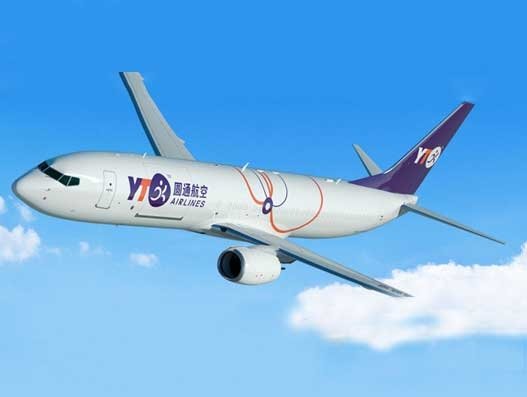 January 22, 2020: China's YTO Express has launched freighter service between Bishkek in Kyrgyzstan and Shijiazhuang, which will fly three-times in a week.
The inaugural flight took off on January 16 using a 30-tonne capacity B757 freighter.
The service is part of YTO efforts to connect cities on the Belt and Road route.
"The export goods of this route are mainly light industrial products such as clothing, and general e-commerce goods," YTO said in a statement.
"The imported goods are composed of Kyrgyzstan's fur, agricultural and sideline goods. The opening of the Shijiazhuang-Bishkek route will promote the connectivity and economic exchanges between Hebei Province and Central Asia and the cities along the Belt and Road, and further promote the construction of Shijiazhuang's national trade and logistics centre and national logistics hub city."
After the Chinese products are transported to Bishkek, they can not only be circulated locally, but also sent to Russia, Kazakhstan and other countries via road and rail.
As a next step in its development, it is reported that the express firm will add services from Shijiazhuang to Seoul, South Korea and Osaka, Japan.