Yodel ties up with DG International to launch streamlined global delivery service
Oct 1, 2019: UK independent parcel carrier, Yodel has partnered with specialist freight forwarder, DG International to launch a streamlined global outbound service to UK retailers. The new Yodel International service has been developed to provide a fast and efficient home delivery solution to over 200 countries for parcels up to 30kg. By partnering with […]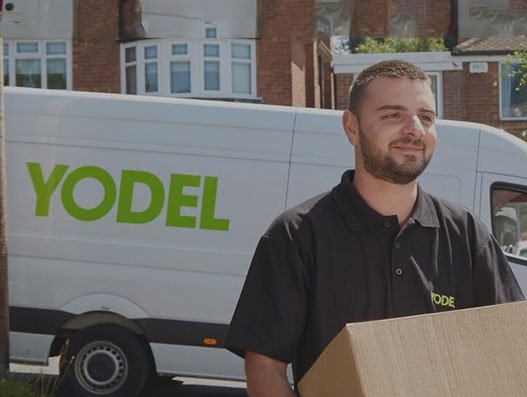 Oct 1, 2019: UK independent parcel carrier, Yodel has partnered with specialist freight forwarder, DG International to launch a streamlined global outbound service to UK retailers.
The new Yodel International service has been developed to provide a fast and efficient home delivery solution to over 200 countries for parcels up to 30kg. By partnering with DG International, Yodel is now offering retailers flexible overseas road and air shipping solutions and customs expertise.
The service offers full customer service support and end to end tracking via the Yodel website using a single reference number, ensuring both retailers and shoppers have easy access to information at every stage of the delivery. Transit times vary between 3-5 days for European parcels and 6-10 days for the rest of the world.
There has been a steady growth in cross border sales in recent years, thanks in part to improved consumer confidence, but also to the increase in reliable internet connections. According to the eCommerce Foundation, global internet penetration reached 59.9% in 2018 and is continuing to grow, opening up the online retail market to billions of potential buyers.
Duncan Lee, Yodel's director of international business development, commented: "Amid talks of the growth of UK online shopping slowing down, we're seeing an increased retailer focus on cross border sales to continue their expansion. Global internet penetration is increasing and our new International service has been designed to enable retailers to open their online stores up to emerging markets that they possibly hadn't considered before, as well as those already established.
"The appetite is definitely there from overseas consumers and, with the current exchange rate, they are keen to buy from British retailers."
James Appleby, managing director of DG International, added: "We are delighted to work in partnership with Yodel. With the spread of internet technology, the opportunities for retailers to enter new territories such as Israel and Saudi Arabia and offer customers a truly end to end service are really exciting. Cross-border distribution capability is a crucial component for UK e-commerce businesses, with consumers around the world expecting the same level of service as those based locally."