With CMA CGM contract ECS Group looks for huge opportunities
With a spate of recent commercial contracts with carriers, ECS Group looks for huge growth opportunities. Adrien Thominet, chief executive officer of ECS Group speaks to Reji John.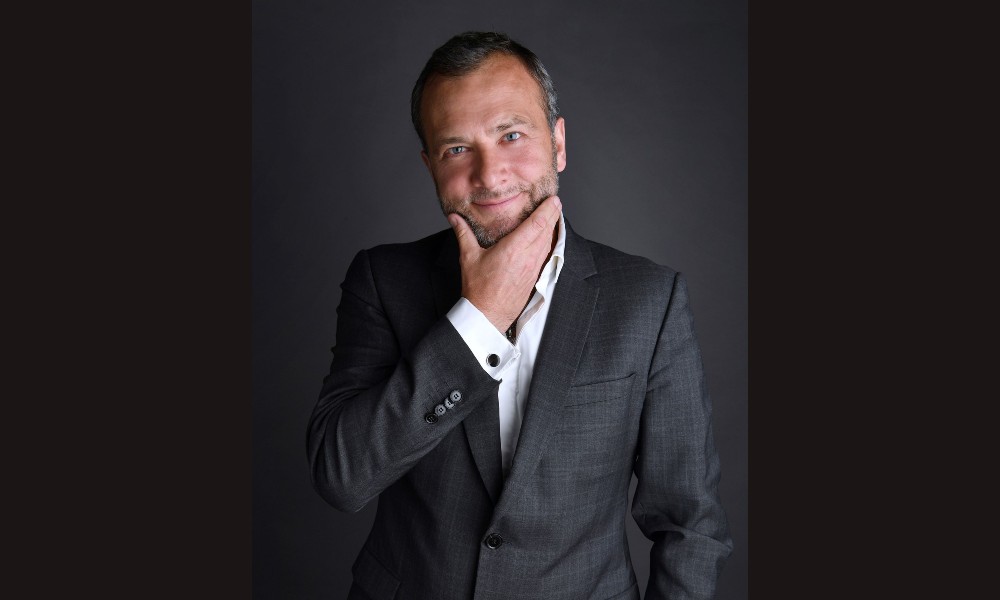 With a spate of recent commercial contracts with carriers that include the new cargo carrier CMA CGM AIR CARGO and representation for Qatar Airways Cargo, the world's biggest cargo carrier, in new markets, ECS Group, the world's leading general sales and service agent, looks for huge growth opportunities. Adrien Thominet, chief executive officer of ECS Group speaks to Reji John about the new developments.
How significant is the partnership with CMA CGM AIR CARGO as its commercial agent?
We've concluded an exclusive worldwide GSA contract with the CMA CGM Group. It's a real honour for us to have been chosen by CMA CGM, a global leader in sea transport and logistics, to market their air cargo capacity. We see the fact that we've been at their side from the outset (the specialist division CMA CGM AIR CARGO was launched in February) as real recognition of our expertise. We have set up dedicated teams in Europe and the United States for the first flights, which will begin in March between Liège and Chicago (six times a week) in and out, with a total capacity of 60 tonnes per aircraft (A330-200F).
Currently, CMA CGM has global coverage in 160 countries (750 offices). Combined with our own network of 160 offices worldwide, there are a huge range of possibilities for market penetration and our areas of expertise are perfectly complementary. And that means that this is a significant partnership.
Can you tell us more details of this commercial partnership, particularly in the context of CMA CGM AIR CARGO already having a block space agreement with its subsidiary CEVA Logistics?
The CMA CGM AIR CARGO capacity we market is available to all forwarders. Indeed there is a commercial agreement between CMA CGM AIR CARGO and CEVA Logistics (a blocked space agreement) but procedures are in place to ensure absolute neutrality, and CEVA will be treated like any other client. We market capacity to all forwarders.
A330-200 freighter, owned earlier by Qatar Airways, in the new livery of CMA CGM AIR CARGO
Have you already started selling freight capacity for the inaugural flight on March 9?
Naturally, our sales teams are hard at work to market capacity on our new partner's flights. And to do just that, they have all the business intelligence, revenue optimisation and performance management tools at their disposal that we have developed in-house at ECS Group. After all, while selling is important to us, the most important thing is to sell well.
By when do you think you will have the full available capacity of all four A330 freighters minus the BSA with CEVA Logistics?
In the short term, in May 2021, we should have the capacity of all four A330 freighters available to sell to our forwarder clients.
How bullish are you about the demand for freight on trans-Atlantic (right now it is Liege-Chicago)?
Very much so – the market is highly active between Europe and the United States, and Liège is an extremely dynamic air cargo hub. Starting with this segment is therefore an excellent strategic decision by CMA CGM, as its yield is extremely attractive at the current time.
Tell us about the significance of winning the contract for QR Cargo, the world's biggest cargo carrier, in UAE?
Each contract is significant for us. We represent Qatar Airways Cargo in other segments, and their decision to renew their trust in us is a marker of the added value we bring.
Does ECS represent QR Cargo in any other markets?
Yes, Qatar Airways Cargo is a major client for ECS Group, as we represent them as their GSSA in around twenty countries worldwide.
What is your evaluation of the global air freight market in the current circumstances? Do you think the freight capacity crunch is going to be for long-term given that the passenger aviation is extremely slow to return?
Adaptability is the key word at the moment. The markets are very volatile and it's difficult to get good visibility, even in the short-term. The market has been totally destabilised by fluctuations in supply and demand, with instability in the supply/demand ratio that has a very significant impact on yield. What we can predict is that the first half of 2021 looks set to be fairly similar to and in keeping with 2020. The significant reduction in passenger flights has naturally reduced the capacity supply but I wouldn't necessarily say that there's a shortfall. Today, airlines need to be able to anticipate day-to-day market trends, and that's exactly where we come in. This global market situation means that, as a GSA, we need to implement flexible solutions (outsourcing, charters, passenger to freighter, etc.) and to provide technical expertise linked to specific products like pharmaceuticals in particular with vaccine shipments.