WiseTech's latest acquisition is messaging solutions provider Xware
May 2, 2019: IT solutions provider to the logistics sector WiseTech Global has acquired Xware, a leading messaging integration solutions provider in Sweden. Xware's secure, interoperable messaging solution, xTrade, is designed to link organisations to their suppliers and partners, allowing them to safely share information across application to application, business to business, managed file transfers, […]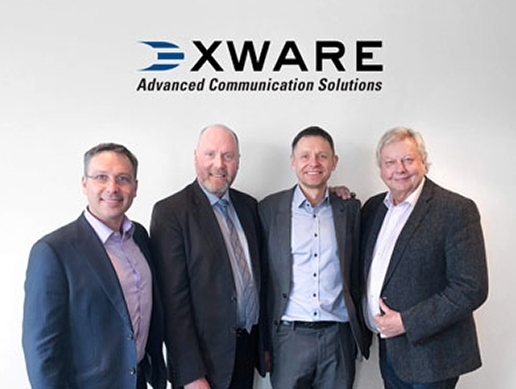 May 2, 2019: IT solutions provider to the logistics sector WiseTech Global has acquired Xware, a leading messaging integration solutions provider in Sweden.
Xware's secure, interoperable messaging solution, xTrade, is designed to link organisations to their suppliers and partners, allowing them to safely share information across application to application, business to business, managed file transfers, business process management and IoT? essential for real-time messaging, queued business flows and data integration.
Xware products are also utilised in the integration of complex applications in specialised sectors such as defence. Xware customers include Swedish Armed Forces, CGI, Stockholm City Council, Axstores/Ahlens, Greencarrier Freight Services, and other organisations across sectors including logistics, IT, and healthcare.
Richard White, founder and CEO, WiseTech Global said: "We are acquiring Xware to enhance our messaging gateway and ensure we have greater control over the future development, quality and scalability of this key messaging technology. This is part of our digital straight-through processing strategy to accelerate adoption, reduce risks and costs and encourage wider digitisation within the logistics industry. This adjacency acquisition will also expand our innovation resources, deliver benefits to our customers and improve partner channel capacity for integrations to CargoWise platforms.
"Given our powerful global development capabilities and worldwide reach, we will together further expand the speed and ease with which organisations can interconnect their myriad information systems with our CargoWise One global logistics execution platform. Xware will also play a part in our CargoWise Nexus platform, currently in development, designed to enable our customers to rapidly, reliably and securely connect digitally with their own customers and trading partners.
"Our CargoWise engines, services and systems are designed with a global schema, utilising workflows, automations, trigger events, exception-led transactions, robotics and guided decision-making tools to deliver essential platforms and applications. Ultimately, they will create value through electronic integration, cost reduction, digitisation and deep automation capabilities, conserving resources, reducing errors, and connecting shippers, carriers, logistics providers and governments live across their supply chain."
Jonas Ericsson, managing director, Xware said: "Joining the WiseTech Global group brings Xware to a new phase with extensive new technical and commercial opportunities, such as access to the global market, and their very advanced and innovative development resources."
Xware will remain under the leadership of Jonas Ericsson, and founder, Anders Lyckoskold.