Wipro joins Blockchain in Transport Alliance
Aug 31, 2018: IT solutions provider Wipro has joined the Blockchain in Transport Alliance (BiTA) to spearhead the development of blockchain standards and drive blockchain adoption in the transportation industry.
BiTA is an industry group dedicated to establishing blockchain standards for the freight industry. Wipro intends to use this platform to help ideate platform-agnostic blockchain standards for the logistics and transportation industry.
Craig Fuller, managing director, BiTA said: "We look forward to working closely with Wipro's blockchain experts to drive enterprise scale blockchain adoption for global transportation organizations, specifically around use cases such as supply chain traceability, trade finance, provenance, fraud detection and compliance management. Owing to Wipro's strong domain and technology expertise, and dedicated focus on blockchain, we look forward to its support and contribution to define, design and develop blockchain standards definition for the transportation industry."
Wipro helps global organisations in their blockchain adoption journey through its comprehensive suite of offerings, which cover ecosystem services, advisory and consulting services, industry solutions, platform services and application services. The company's focus is to drive the design and development of production-grade blockchain solutions for industry use cases, leveraging its strong portfolio of patents and IPs, pre-built frameworks, industry solutions and technology assets.
Srini Pallia, president, Consumer Business Unit, Wipro said: "We will collaborate with BiTA and our customers to take a business use-case approach and leverage blockchain to solve complex new-age logistics and transportation issues."

You may also like:-
---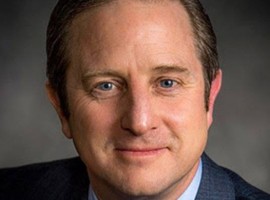 Aviation
As Boeing's first chief sustainability officer, Raymond will be responsible for further advancing Boeing's approach to sustainability that is focused on environmental, social and governance priorities, stakeholder-oriented reporting and company performance.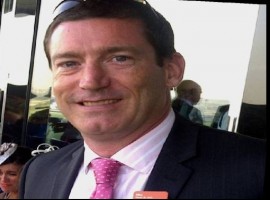 Air Cargo
Eastern Airlines has roped in Mike Duggan as director of International Cargo Business Development. Duggan will also be responsible to lead and support the carrier's move into freighter operations.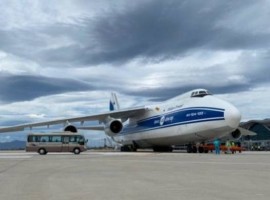 Air Cargo
Amid over 18 per cent and 19 per cent drop in the overall market tonnage and FTK (freight tonne-kilometres), respectively, the Group managed to hold on to 5 per cent and 10 per cent decrease.