Will digital tech replace freight forwarders in air cargo?
We find answers for the question: will rapid digitalisation in the freight industry make forwarders redundant in air cargo?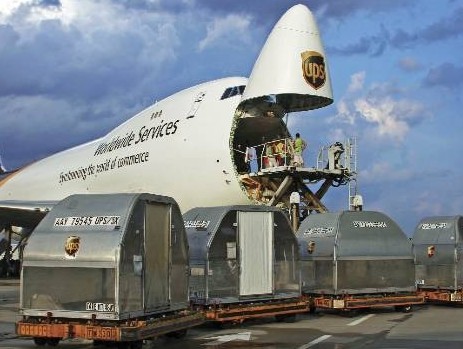 Ever since the emergence of digital technologies that reduce human interventions and streamline supply chain processes, this question was often raised. As forwarders neither own aircraft or vessels nor manufacture their cargo, they are the middlemen between carriers and shippers. Let us explore what forwarders have to say about this.
The freight forwarding industry is one of the crucial components for the world economy as they sit right on the driver's seat in the business of moving goods from one point on the globe to another. A freight forwarder not only helps the shipper with the movement of goods but also with customs clearance, export & import documentation, insurance, packing, warehousing and even to switch between different modes.
Airlines moving close to the shipper
In a recent blog produced by Maersk Growth, the corporate venture arm of A.P. Moller?—?Maersk that invests in startups and new technologies, took a rather controversial stance that cargo airlines are expected to move closer to the shipper and desire to reduce layers of involved middlemen.
"The websites of many leading companies have features for online quotes or bookings, so they are targeting some of the forwarders' smaller customers directly. Some expect that carriers will increasingly be able to completely disintermediate forwarders, pushing direct shipper–carrier bookings up to 15 to 20 percent (from less than 5 percent today)," reads the blog.
Airfreight & Covid-19
It is estimated that more than 90 percent of the airlines' freight customers are freight forwarders. Removing freight forwarders from the equation to deal directly with all shippers will compromise the airlines' position of neutrality with their current customer base. This would call for a complete change in their business model.
The airfreight market is a dynamic one that is quickly influenced by movements in the supply and demand for space. It is challenging for many players to keep up with and manage the market's volatility.For many shippers and forwarders, the market volatility was painfully evident over the past few months when many international flights were cancelled, resulting in scarce capacity and skyrocketing rates.
Forwarders' approach to digitisation
Though it is very obvious to understand the need for digitalisation in the airfreight industry, Covid-19 pandemic has accelerated the transformation including that for the freight forwarding industry which has introduced several handy digital applications. However, it is also important to understand what freight forwarders think about them particularly when argued that the new technologies will dissolve the role of forwarders.
William Sim, global head of airfreight and senior vice president North Asia, Toll Global Forwarding, said, "The introduction and evolution of digital solutions allow standardised processes to be automated and optimised as human input errors are removed from the process. This means freight forwarders can look forward to productivity boosts that, in turn, leads to lower cost to serve and the ability to maintain a sustainable airfreight business."
Thomas Mack, global head air freight, DHL Global Forwarding, said, "We strongly believe that emerging technologies and digitalization will even foster and strengthen our role as a leader in the airfreight market. We see digitalization as being the key to becoming more effective and efficient and to creating growth opportunities. But even more important, technology and digitalization help us to put the focus on our customers and provide them with even more convenient, transparent and efficient services and solutions. I deeply believe, that technology and digitalization bear the potential to ease and improve the daily business of shippers and freight forwarders simultaneously."
Romaine Seguin, president, UPS Global Freight Forwarding, said, "As we move ahead, successful forwarders will not lean on technology alone. Meeting customer needs and expectations requires a global network of experienced people, resources and relationships. Technology is just one piece of the overall puzzle in the complex world of airfreight shipping. Technology will aid in faster response times, improved reliability, and greater efficiency; all of which are good for the customer, the planet, and the bottom line.
Also Read: Freight forwarders innovate to stay in the race

Why forwarders are here to stay
In recent years, there has been quite some discussion on the viability of the freight forwarder's role. To some, it is perceived that digitisation could well be the demise of what may seem to be the middleman role. However, forwarders believe that the business of airfreight needs human interaction and technology is a productivity tool.
Human factor, experience & expertise
Sim said, "Fundamentally, freight forwarding is a people business, and we don't believe that the human factor can be replaced easily. Technology is a tool; and an aid to, but not the whole solution. Technology supports the automation of standardised processes; the general operational aspects of airfreight. The evolution of technology still requires human input of experience and programming. It will help design solutions for known and foreseeable situations. However, in the face of an unfamiliar landscape such as the Covid-19 situation, where we are feeling the extent of the impact never experienced before, human input is still critical in solution design."
Mack noted, "The Covid-19 pandemic has strongly proven the pivotal role freight forwarders are playing in the logistics industry. The more complex and challenging the better we as a freight forwarder can showcase the added value we are offering our customers. We believe that freight forwarders will play an increasingly important role in the future. We have the network and expertise to deliver freight of any kind to any place via air, ocean, road or rail. What defers us from (digital) competitors is our experience and global competence."
Seguin explained, "One thing we've learned over the years, and especially over the past 8 months, is that it would be foolish to never say never. However, in our estimation, the role of the global air freight forwarder will become increasingly important as customer demands and the end-to-end supply chain continue to evolve. Technology will certainly be a compliment, but the experience and expertise offered by forwarders are invaluable."
Handling end to end solutions
Today's forwarders offer more than just airport-to-airport service. Customers demand additional value-added services such as pickup, delivery, customs clearance, insurance, banking and other document handling services.
Sim of Toll Global Forwarding, said, "Airlines' strengths lie in their connectivity between airports around the world and their ownership of aircraft and airfreight space, while shippers need to get their shipments beyond this. Getting product from origin door to destination door involves various processes that vary in complexity depending on the locations involved. Space-wise, shippers with huge volumes may be able to deal directly with the airlines, but the capabilities at origin and destination are what they would be missing. On the other hand, shippers with smaller volumes would be worse off. Airlines would not have the capacity to consolidate shipments the way freight forwarders could to service these smaller businesses."
"As freight forwarders, we don't own vessels or aircraft and so we are not tied to any mode of transport. Our business is in providing solutions to shippers that combine available modes and routings to get products to their destinations according to the shippers' requirements – be it transit time or cost and regardless of market challenges. This is the reason freight forwarders continue to exist – to connect the many dots between the shippers' suppliers to their customers in the best way possible for the shipper. Freight forwarders can be their one point of contact to look into and manage their supply chains from end-to-end – a role that is very different from that of an airline's," he continued.
Seguin of UPS Global Freight Forwarding, said, "For example, a forwarder can advise customers on freight costs, documentation requirements and insurance costs. They could arrange for shipping, customs clearance, logistics management and special freight handling. Forwarders could also prepare and assemble all the documentation for submission to the required entities, arrange for cargo insurance, make necessary overseas communications. Advise the shipper on marking and labelling shipments, schedule pickup and delivery through third-party providers, work with multiple carriers to create intermodal and customized solutions for their customers, Keep customers abreast of upcoming regulatory changes and ensure the continuity of their supply-chains."
Even we are not attempting to say never, but the freight forwarders have a value proposition in the airfreight market that neither airlines nor shippers could substitute with technology. Certainly, the airfreight industry is in real need for the human factor, experience, expertise and end-to-end solutions offered by forwarders while the digital technologies could streamline the processes and reduce inefficiencies.