Will air cargo be able to balance its space for flowers this season?
Air cargo plays a crucial role in this trade due to its perishable nature, by moving them fast. However, Covid-19 had a devastating impact on this business by removing demand, squeezing logistics and wasting produce.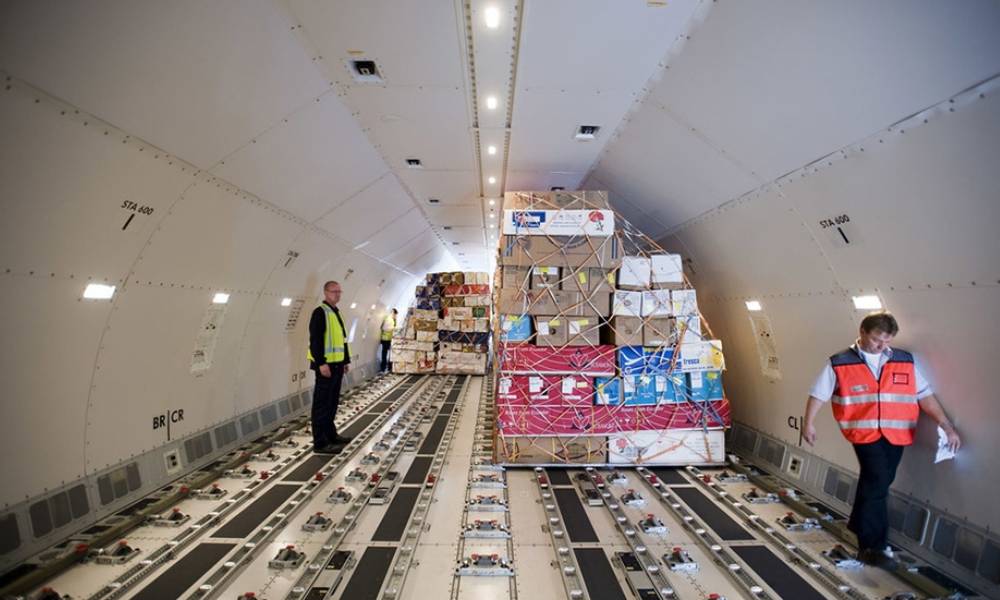 Flowers are an important tool for human communication to express love, affection and compassion. But to let this happen, flowers grown around the world has to move from the farms to your nearest florist through a complex web of climate-controlled supply chains. Air cargo plays a crucial role in this trade due to its perishable nature, by moving them fast. However, Covid-19 had a devastating impact on this business by removing demand, squeezing logistics and wasting produce. With a new year and a new season, the world would definitely want it to blossom again.
Fresh-cut flowers are an important part of decorations around the world as it is used in events like marriages and funerals, along with gifts, during holidays like Christmas and Easter and occasions like the Valentine's Day. According to Reportlinker, the global cut flowers market is estimated at $29.2 billion in 2020 and is projected to reach a revised size of $41 billion by 2027, growing at a CAGR of 5 per cent.
Like other perishables, fresh flowers also need air cargo to swiftly move them from the flower producing and re-exporting countries to its importing destinations. Unlike other commodities, flowers have a complex and sophisticated system of supply chain which requires an unbroken cold chain, specialised packaging and preferential handling treatments.
While Latin American countries like Colombia and Ecuador, African countries like Kenya and Ethiopia are the biggest growers and exporters of flowers to the world, Netherlands, the biggest, has also positioned itself as the re-exporting country. The biggest markets for all these flowers are the United States, Europe and China. Half of the total global flower trade happens between Valentine's Day in February and Mother's Day in May.
Every year between the second week of January and the first week of February demand for flowers surge around the world due to the upcoming Valentine's Day. For example, the South American carrier LATAM Cargo reported 45 per cent flowers cargo increase in 2020 Valentine season with 210 Boeing 767-300 freighters taking off from Colombia and Ecuador carrying 12,600 tonnes of flowers mostly to the United States, Netherlands and China.
For the same period, Lufthansa Cargo carried more than 900 tonnes of roses on Quito – Frankfurt, Bogota – Frankfurt and Nairobi – Frankfurt routes, the equivalent to some 10 million roses imported over three weeks. American Airlines had carried 417 tonnes of cut flowers from Amsterdam, a 15 per cent increase over the 358 tonnes of flowers moved in 2019.
However, Covid-19 and followed lockdowns have completely destroyed the entire supply chain of flowers and even made the possible recovery difficult. First, government-imposed lockdowns and restrictions on gatherings evaporated demand in the market. Second, grounding of passenger flights reduced air cargo capacity with increased freight rates. Third, uncertainty in the market and huge losses has put the production houses of flowers under pressure.
Flowers are usually transported using freighter flights rather than passenger aircraft. The real fear among flower traders is that if airlines chose to follow the money they will lose more freighter space to other commodities and particularly Covid-19 vaccines as flowers come with very low margins.
Even before the Covid-19 pandemic, the supply chains of flowers already had its own structural problems. For instance, Jeroen van der Hulst, the owner and founder of the floriculture supply chain standardising company FlowerWatch recently wrote in his LinkedIn article: "After analysing thousands of bunches of fresh-cut flowers, we found that the quality of at least 20 percent is unacceptable due to systematic underperformance across the chain. There are dozens of areas of inefficiency: from poor packaging and gaps in the cold chain, causing increased heat exposure, to poor post-harvest practices at the farm."
Hulst writes, "To highlight just how beneficial standards can be, here's an example of a science-based, measurable, and achievable norm from FlowerWatch. Here we can see how the 500 degree hour norm can drastically change the quality of flowers produced by reducing the loss of vase life through the chain."
"Already embraced by key players throughout the industry, the 500 degree hour norm tracks temperature exposure across the supply chain. Central to this standard is FlowerWatch's unique and proven concept of time-temperature exposure, which we express in degree hours. The number is the average temperature of a bunch of fresh flowers throughout the supply chain multiplied by hours (1 degree hour = 1 hour x 1°C). Each 500 degree hours reduces vase life by one whole day. So, reducing the number of degree hours from the moment a bunch of flowers is cut is vital to its vase life," he continues.
Even though air cargo offers the rapid movement of flowers; sea freight is emerging as a viable alternative as capacity concerns emerged, one of the reasons being the reliable nature of sea freight in terms of maintaining temperature. For example, there is also a campaign out there to make flower supply chains by moving it to the sea freight in order to reduce the carbon footprints. Covid-19 further complicated the equation against airfreight.
In an effort to make the air cargo flowers logistics more sustainable, In August 2020, Amsterdam Airport Schiphol partnered with the Circular Plastics Alliance to create shipping containers made from recycled plastics for the flower industry.
The Circular Plastics Alliance – which was founded in 2019 to help different industries transform their logistics chains into closed loops – hopes the new packaging will reduce the carbon footprint of flower importers by 25 per cent while boosting their profitability by 25 per cent.
"With flowers accounting for more than 35 per cent of import cargo, the airport is looking at better ways to treat this delicate cargo, which needs special protection and efficient shipping," reads the release.
With the yet-to-come peak season of global flower trade as Valentine's Day, Easter and Mother's Day, one could expect blossoming days ahead. However, the reduced air cargo capacity and new waves and variants of Covid-19 pandemic coming in, the industry should be cautiously optimistic not to repeat 2020.