WFS realigns top management to strengthen its global position
<p style="text-align: justify;">May 24, 2017: Worldwide Flight Services said it plans to expand its cargo and ground handling operations globally and has appointed executives to its leadership team. WFS' Europe, Middle East, Africa and Asia regions will be divided into two service product regions – Cargo and Ground Handling – to facilitate the execution of […]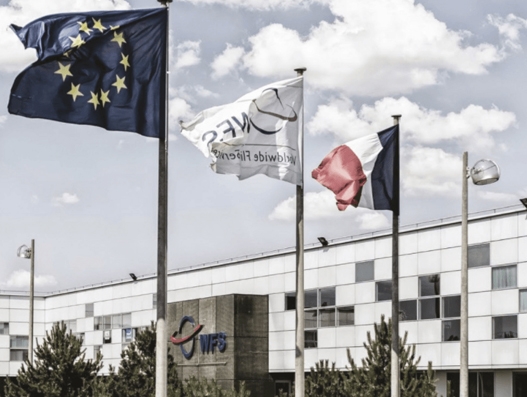 May 24, 2017: Worldwide Flight Services said it plans to expand its cargo and ground handling operations globally and has appointed executives to its leadership team. WFS' Europe, Middle East, Africa and Asia regions will be divided into two service product regions – Cargo and Ground Handling – to facilitate the execution of the company's strategic plans.
John Batten will lead WFS' Cargo operations as EVP Europe, Middle East, Africa & Asia (EMEAA); Will Facey, currently head of network operations at EasyJet, will join WFS on 28 August this year as EVP Ground Handling operations for Europe, Middle East, Africa and Asia (EMEAA). Will bring to the role tremendous knowledge of the low-cost airline sector.
Barry Nassberg, formerly Group COO, becomes group chief commercial officer, reporting to Craig Smyth. He will be responsible for leading and coordinating WFS' network commercial activities. Justin Jaques, formerly VP Asia and the Middle East, will become SVP Group Commercial, reporting to Barry, to focus on global key accounts and major tenders. The new WFS Commercial function will operate from Roissy, Paris.
WFS have also named Catherine Thomas as General Counsel & Head of Legal. Catherine brings with her 25 years of legal experience acquired in the UK and in France.
In support of its number one priority to be a world class provider of safety and security, in recent months WFS has also appointed David Clark as Global as Head of Safety & Security, Pedro Garcia as Chief Information Officer and Fabienne Bricaud as Global Head of People.
"We have clear strategic goals for the future of WFS and the leadership team we are building will drive this next phase of our expansion. In putting this team together, we are combining the existing knowledge and expertise," said Craig Smyth, group CEO, WFS.
Present at 198 major airports in 21 countries on five continents the annual revenue of WFS is over 1 billion Euros. The company serves over 50 million passengers and handles 6.3 million tonnes of cargo per annum for 300 airline customers.