WFS promotes Paul Carmody to MD of its cargo operations in the UK
Sep 18, 2019: Paul Carmody has been appointed to the position of managing director of Worldwide Flight Services' (WFS) cargo operations in the UK. Prior to this promotion, he was the head of UK operations for the cargo handling company in the UK. With a wealth of experience in the cargo handling sector, Paul, in […]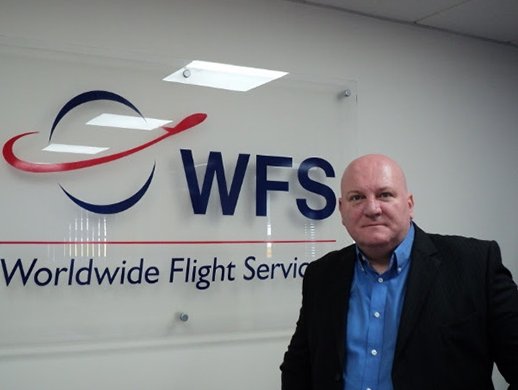 Sep 18, 2019: Paul Carmody has been appointed to the position of managing director of Worldwide Flight Services' (WFS) cargo operations in the UK.
Prior to this promotion, he was the head of UK operations for the cargo handling company in the UK.
With a wealth of experience in the cargo handling sector, Paul, in this new role, is responsible for all aspects of the company's cargo operations in the UK.
He has held senior positions at Menzies Aviation in Canada and the USA prior to joining WFS in 2009.
WFS opens state-of-the-art Copenhagen pharma facility
He will report directly to John Batten, WFS' EVP Cargo, Europe, Middle East, Africa & Asia (EMEAA).
John Batten said: "Led by WFS' core values and our number one priority of delivering the highest standards of safety, security and service, Paul will be responsible for building on our long-term success in the UK cargo handling market by ensuring we consistently meet the expectations of our growing airline customer portfolio."
WFS' growing cargo operation in the UK handles close to 600,000 tonnes per annum for 40 airline customers at facilities in London, Manchester, Glasgow and UK regional airports.