WFS' emergency response at Paris Orly continues
WFS cargo handling team continue to provide a fast and professional response for all shipments of medical equipment and other vital supplies at the Paris Orly Airport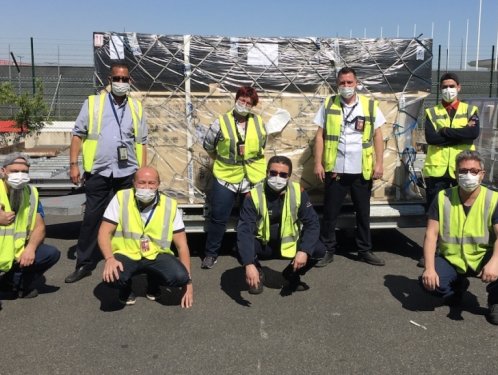 WFS cargo handling team continues to provide a fast and professional response for all shipments of medical equipment and other vital supplies at the Paris Orly Airport despite the closure of it to all but essential flights in support of the country's Covid-19 response programme.
Since the end of March, Orly has acted as an evacuation airport to transport patients with coronavirus to safer areas of France to begin their recovery. Still, however, there has been a demand for cargo handling services for urgent shipments of personal protective equipment and medical supplies to ensure doctors and nurses treating patients in French overseas regions also have everything they need to stay safe and to continue performing their life-saving treatments.
In the space of just four days, the WFS team in Orly handled 152 tonnes of shipments for cargo-only flights operated by Air Caraibe and French Bee to Reunion, Guadeloupe and Martinique. As well as transporting essential medical equipment, each service also delivered foodstuffs and mail to the islands.