WFP supplies 3.5 MMT food to 74 countries
<p style="text-align: justify;">Jul 07, 2017: Around 3.5 Million Metric Tonnes (MMT) of food has been delivered to 74 countries by the World Food Programme (WFP), in 2016. According to the latest report released by the food-assistance branch of United Nations, 2.2 MMT of food was supplied via sea.<br /><br /><a title="WFP" href="http://www.wfp.org/" target="_blank">WFP</a>'s supply chain […]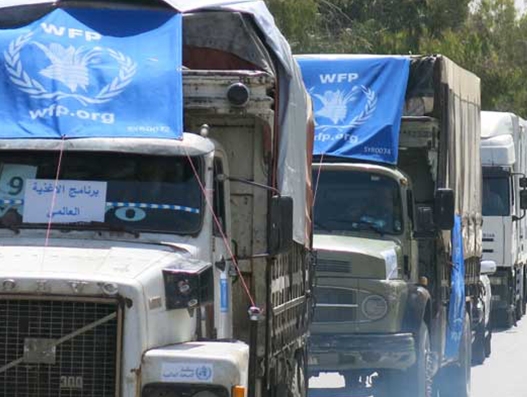 Jul 07, 2017: Around 3.5 Million Metric Tonnes (MMT) of food has been delivered to 74 countries by the World Food Programme (WFP), in 2016. According to the latest report released by the food-assistance branch of United Nations, 2.2 MMT of food was supplied via sea.

WFP's supply chain manages the entire process of end-to-end planning, procuring and delivering food assistance. This covers safe and quality food, goods and transport, as well as shared supply chain services for WFP, its partners and the entire humanitarian community.

WFP has a network of 650 warehouses worldwide. On any given day it operates around 5,000 trucks, 20 ships and 70 aircraft.

In 2016, WFP supported the humanitarian and development community in different ways. The UN Humanitarian Air Service has 15 operations, covering 16 countries with 269 regular destinations.

WFP supports over 450 NGO, government and UN partners through WFP's Shared Humanitarian Services, such as air passenger transport, emergency stockpiling and dispatch, warehousing and a range of supply chain solutions.