Wes Wheeler takes over as president of UPS's Healthcare and Life Sciences unit
Dec 6, 2019: Wes Wheeler, currently CEO of Marken, a wholly-owned subsidiary of UPS, has take over as president of UPS's global Healthcare and Life Sciences (HCLS) unit. "We are pleased to appoint Wes to this very important leadership role. He has an impressive career and deep experience in the clinical trials, pharmaceutical, biotech and […]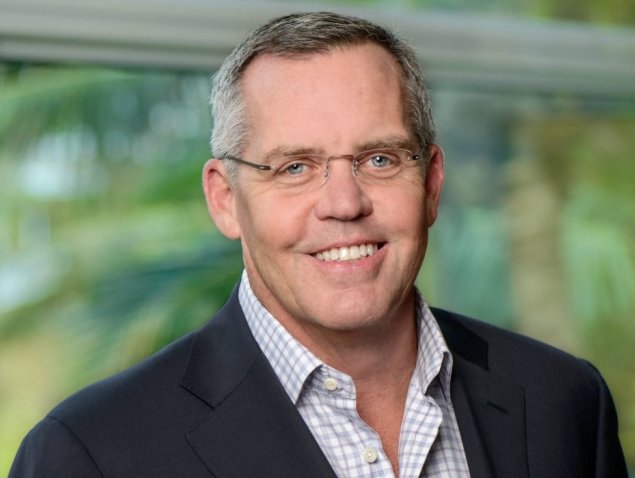 Dec 6, 2019: Wes Wheeler, currently CEO of Marken, a wholly-owned subsidiary of UPS, has take over as president of UPS's global Healthcare and Life Sciences (HCLS) unit.
"We are pleased to appoint Wes to this very important leadership role. He has an impressive career and deep experience in the clinical trials, pharmaceutical, biotech and medical device industries. His expertise will complement our strategic healthcare growth and technology initiatives," said David Abney, UPS chairman and CEO.
The appointment comes in line with UPS's announcement in October of its plans to align all of its healthcare and life sciences operations and commercial groups within a single UPS HCLS unit. UPS's HCLS unit provides extensive supply chain management, cold chain, clinical trials, global transportation and other critical healthcare service operations. The unit includes Marken, Polar Speed, and the company's 114 healthcare-dedicated facilities. The HCLS unit has a dedicated and healthcare-trained salesforce and customer support teams throughout the company's global network.
Wheeler will expand UPS's HCLS services with key investments, partnerships and technology that address unique customer needs in the healthcare and life science markets.
Wheeler joined UPS as part of the company's acquisition of Marken in 2016. He started his career as a project manager for Exxon Research and Engineering. Since then, he has served in numerous leadership positions including vice president of marketing, senior vice president of global manufacturing and supply at Glaxo (now GlaxoSmithKline) and as CEO/president at four companies, including Patheon, Valeant, DSM Pharmaceuticals and Marken. Wheeler joined Marken as CEO in 2011.
During his 40-year professional career, he has been involved in every key functional area in pharmaceuticals, including manufacturing, drug development, supply chain logistics, marketing, and engineering.
Wheeler has a Bachelor of Science degree in Mechanical Engineering from Worcester Polytechnic Institute and a Masters in Business Administration with an emphasis in Finance. He has two adult children and currently lives in North Carolina.