WebCargo by Freightos becomes first user of SAS Cargo's digital APIs
Nov 26, 2019: WebCargo by Freightos is set to power SAS Cargo for the upcoming launch of fully digital eBooking, dynamic rates and specific capacity via the air cargo platform for forwarders. SAS Cargo has announced that WebCargo by Freightos will become the first user of SAS Cargo's digital APIs. The aim is to provide […]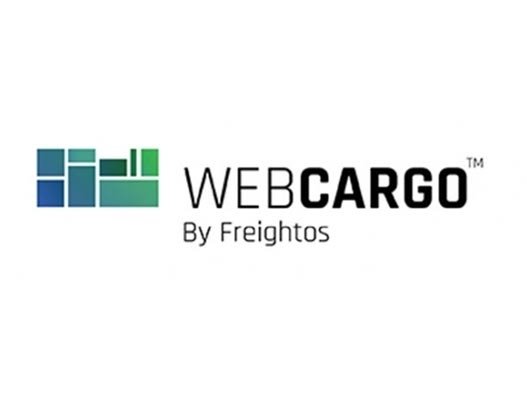 Nov 26, 2019: WebCargo by Freightos is set to power SAS Cargo for the upcoming launch of fully digital eBooking, dynamic rates and specific capacity via the air cargo platform for forwarders.
SAS Cargo has announced that WebCargo by Freightos will become the first user of SAS Cargo's digital APIs. The aim is to provide freight forwarders with a 21st century cargo customer experience. Via WebCargo by Freightos, SAS Cargo's dynamic rates, capacity and eBookings will be instantly available to more than 1,500 freight forwarders and more than 26,000 unique users around the world, representing more than 30 percent of the world market.
"At SAS Cargo we have a vision of making air freight easier, and we know that today's customer expects a quick and fully digitised customer experience. We believe that the combination of our continuous focus on quality in all our operations and the additional digital connectivity to our already existing online booking platform, will provide extraordinary benefits to our customers," said Leif Rasmussen, president and CEO, SAS Cargo.
Through WebCargo, when a freight forwarder selects a rate, the booking is transmitted to the cargo carrier instantly, digitally, without any manual process.
"The partnership with WebCargo by Freightos is a very exciting addition to our own online booking site, through which 80 percent of our customers book their shipments. This expands our visibility worldwide and perfectly builds upon our established digital products and services, like instant booking confirmation, dynamic pricing and a fully automated and digitised document manager, making them available for a broader audience," said Martin Dellepiane Larsen, head of network & revenue management, SAS Cargo.
"The Freightos Group is excited to partner with SAS Cargo Group to bring our Digital Air Cargo vision to life. Together we're improving air cargo for all stakeholders through automatic communication between airlines, GSAs, forwarders and shippers making air cargo more competitive and predictable, helping to expand the world air cargo market," said Zvi Schreiber, group founder and CEO, Freightos.