WCA launches eCommerce Logistics network
Nov 25, 2016: WCA Ltd has launched the world's first dedicated eCommerce logistics network in response to the changing global economy and a marked shift towards online consumerism. The network is open to all players in the cross-border eCommerce supply chain.
"By 2020 it is projected that freight forwarding will be 20 per cent eCommerce driven," said David Yokeum, Founder and Chairman of WCA. "Our decision to become involved in eCommerce is a direct result of these projections. Our utmost concern is that network members are supported, and provided with the tools and opportunities necessary for them to become leaders in eCommerce logistics."
Launched in mid-October, the network has already seen over 100 logistics companies apply for membership and has attracted the interest of a wide range of companies within the supply chain. "The response has been phenomenal," said Dan March, WCA Chief Executive Officer. "We have been approached by a number of the world's largest internet retailers and online marketplaces, all wishing to employ the network to meet their ambitious international expansion plans for B2B, B2C, and C2C business."
The WCA eCommerce network is open to all independent freight forwarders regardless of their knowledge or experience in the sector. Companies first join at the eMember level where valuable resources – such as webinars, training sessions and expert consulting – can be utilized to help them become proficient in eCommerce logistics. Once accomplished, eMembers may apply for certified eVendor status, allowing them to trade directly and build volumes and business with fellow eCommerce partners and eTailers.
"To become a certified eVendor a member must undergo a comprehensive eCommerce capabilities audit," said Alex Allen, WCA eCommerce's Managing Director. "As an eVendor, the company is free to offer logistics services back to the network. The beauty for eVendors is that they are also fully covered by WCA's industry-leading financial protection program."
You may also like:-
---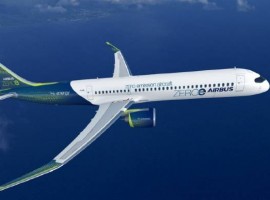 Aviation
In order to tackle these challenges, airports will require significant hydrogen transport and refueling infrastructure to meet the needs of day-to-day operations.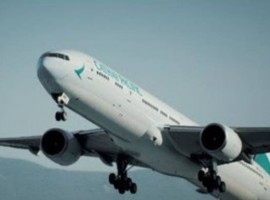 Air Cargo
Flight CX8800 will be operated by a reconfigured Boeing 777-300ER passenger aircraft instead of Cathay Pacific's go-to ultra-long-haul freighter, the Boeing 747-8.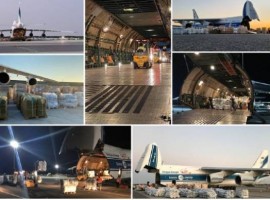 Air Cargo
As the operation has been organised by the Austrian Federal Ministry of Interior, in the framework of the Union Civil Protection Mechanism (UCPM), the costs for the transport are co- financed up to 75 per cent by the European Commission.