Voyageur Aviation unveils Dash 8-100 Package Freighter
Apr 22, 2017: Voyageur Aviation has rolled out the first-of-its-kind Dash 8-100 Package freighter (PF) conversion aircraft in a special event at its corporate headquarters in North Bay, Ontario. The company has also announced that the first two Dash 8-100 PF conversions are being delivered to Wasaya Airways of Thunder Bay, Ontario.
Scott Tapson, president of Voyageur Aviation, said, "We believe Wasaya's deployment of the aircraft in supporting communities in northern Canada highlights the key advantages of the aircraft including payload, range, operational efficiency, and unpaved runway performance. We could not hope for a better launch partner and we are confident that the Dash 8-100 PF will efficiently serve Wasaya's valued customers for many years to come."
The Dash 8-100 PF is designed to carry a typical payload of 4,500 kilograms and a volume of 1,380 cubic feet. This gives the aircraft the largest payload in the class of medium regional turboprops (30-40 passenger capacity) that have been subject to cargo conversion programmes.
The design and modification work was completed by Voyageur Aerotech, an Approved Maintenance Organisation (AMO) and Design Approval Organisation (DAO). The conversion programme modifies the 37-passenger aircraft to provide a Class "E" cargo compartment. Key features in achieving the regulatory compliance requirements include a comprehensive smoke detection system, a ventilation shut-off system, and a fire-resistant liner.
The aircraft's large cargo door of 50 inches x 60 inches and low door sill height of 40 inches make for ease of loading without specialised equipment. The aircraft is also equipped with reinforced cargo floor and advanced LED interior lighting system. Other features inherent to the Dash 8-100 are excellent operating costs, short take-off and landing capabilities, and superior range of up to 800 nautical miles fully laden.
You may also like:-
---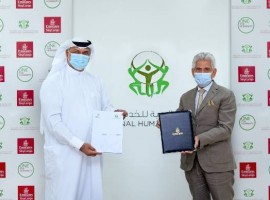 Logistics
Under the terms of the MoU, Emirates SkyCargo and IHC will work together to develop innovative logistics solutions for effective crisis relief operations.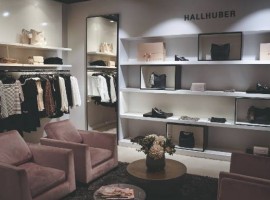 Supply Chain
All communication will run via OSCA, from order confirmation and delivery planning to transport bookings and inquiries among other aspects of the software.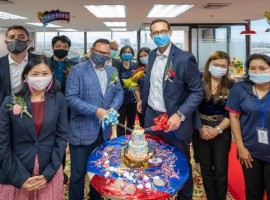 Logistics
Laem Chabang has a range of strategic multi modal capabilities alongside its proximity to the country's major deep sea port, transit cargo terminal and the future Thailand third airport project at U-Tapao.