Volkswagen FAW Engine signs two-year logistics partnership with Kuehne + Nagel
August 24, 2017: An automotive part manufacturer operating in a joint-venture with Volkswagen (China,) Volkswagen FAW Engine (Dalian) Co., Ltd (VWED), has signed a two-year agreement with Kuehne + Nagel to manage the inbound logistics operations in the Dalian and Changchun plants. This will be for handling 149 automotive engine part suppliers nationwide. The new contract leverages […]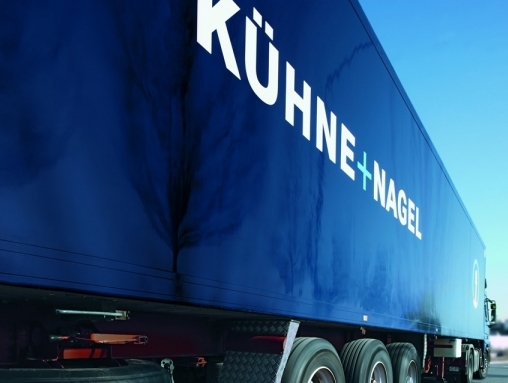 August 24, 2017: An automotive part manufacturer operating in a joint-venture with Volkswagen (China,) Volkswagen FAW Engine (Dalian) Co., Ltd (VWED), has signed a two-year agreement with Kuehne + Nagel to manage the inbound logistics operations in the Dalian and Changchun plants. This will be for handling 149 automotive engine part suppliers nationwide.
The new contract leverages a sophisticated IT solution to address VWED's requirements for improved efficiency of operations. The solution includes the use of dynamic planning to ensure cost optimisation while managing multi-leg journeys, line hauls and reverse movement. To provide more accurate real-time tracking of truck movements, Kuehne + Nagel leveraged China's WeChat technology. Drivers use a mobile phone to scan a custom QR code to indicate a change in shipment status, automatically triggering an update in the order management system. Utilising the WeChat platform avoids the need to install additional apps or set-up additional hardware, allowing sub-contracted truckers also to utilise the same system. This, combined with an overarching operational control tower approach, ensures full transparency of the entire operation.
Zhiyu Wang, logistic manager, VWED said, "Kuehne + Nagel took a complex set of demands and transformed it into a seemingly simple logistics solution. Kuehne + Nagel's solution has delivered cost savings, efficiency and achieved full supply chain visibility for VWED."
"VWED is one of the largest international players in the automotive market in China, and we are pleased to extend this partnership. This new contract showcases Kuehne + Nagel's strength in the automotive parts industry in China bringing together the synergies of a tailored logistics solution supported by IT systems to provide full supply chain visibility," said Pierre Li, senior vice president, Contract Logistics, Kuehne + Nagel North Asia.