Volga-Dnepr flies 32-meter long rocket booster for NASA
Volga-Dnepr transported an Atlas 5 rocket booster to Cape Canaveral, Florida, for NASA's scheduled Mars Rover mission on May 18.
Volga-Dnepr used the AN-124-100 'Ruslan', which is the only aircraft large enough to carry the Atlas 5, and flew the 32-meter long rocket booster, from Huntsville, Alabama to its final launch location. In addition to the over-length piece, Volga-Dnepr also transported payload fairings and RD-180 engines for the special mission.
After unloading the unique cargo piece from the aircraft, ULA moved the rocket into the Atlas Spaceflight Operations Center for post-shipment checks.
The high profile delivery signalled the start of a new phase of launch preparations for the Perseverance Rover, the centrepiece of NASA's $2.5 billion Mars 2020 mission. The launch is scheduled at 9:10 am on July 17.
You may also like:-
---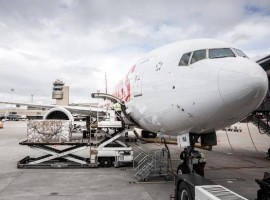 Air Cargo
Logistics
It expects to handle some 23,000 tonnes per annum for the two airlines, which have both signed three-year handling agreements commencing September 1, 2020.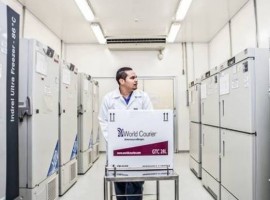 Logistics
Supply Chain
Vaccine development and manufacture and ensuring it reaches the people who need it are the two major challenges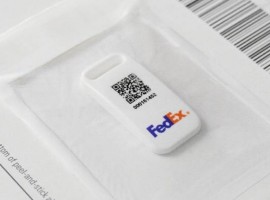 Logistics
The enhanced location visibility provided by this technology will create opportunities for FedEx customers to reimagine their supply chain through real-time updates on a package's location within the FedEx Express network.