Volga-Dnepr expedites delivery of 80 tonnes of energy equipment to Australia
May 03, 2019: General Electric, Volga-Dnepr's longstanding partner called upon the Russian cargo airline to deliver 80 tonnes of energy equipment from Cologne-Bonn, Germany to wind farm in Australia. The equipment was transported to support construction of a 32-turbine renewable energy wind farm in Australia. The size of the iconic Antonov 124-100 cargo hold, 36×6.4×4.4 […]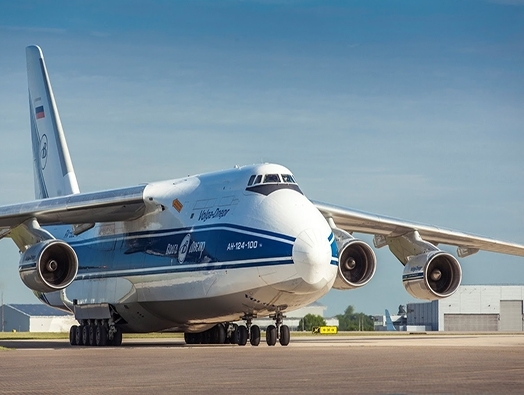 May 03, 2019: General Electric, Volga-Dnepr's longstanding partner called upon the Russian cargo airline to deliver 80 tonnes of energy equipment from Cologne-Bonn, Germany to wind farm in Australia.
The equipment was transported to support construction of a 32-turbine renewable energy wind farm in Australia.
The size of the iconic Antonov 124-100 cargo hold, 36×6.4×4.4 m, allowed the 4-metre long, 36-tonne wind turbine hub and three 12.6-tonne generators to be seamlessly positioned inside the airplane using the freighter's own loading system and the external crane.
Volga-Dnepr's in-house professionals were able to efficiently expedite the shipment on the whole route organising road transport to Cologne Bonn Airport in Germany and then to the constructing place near Hallett in the Mid North region of South Australia after its arrival to Adelaide.
Ekaterina Andreeva, deputy commercial director of Volga-Dnepr Airlines said: "Working closely with Volga-Dnepr's longstanding partner GE, we could combine the urgent shipment of the wind turbine hub needed for the replacement and the transportation of three generators for new installations at the wind farm according to the project schedule. Our three-decade knowledge and expertise, ability to move the entire load on a single An-124-100 flight and fast road transport solutions in Germany and Australia helped us to halve the typical end-to-end transit time for a delivery like this. This demonstrates our commitment to always meeting our customers' needs and providing value-added services when required."