Volga-Dnepr speeds up delivery of fire-fighting helicopters to Chile
Mar 16, 2017: Georgia-based Helicopter Express has called upon Volga-Dnepr Airlines' expertise in fast response transportation services for an urgent delivery of helicopters to fight the outbreak of wildfires that are plaguing the Chilean countryside.
Helicopter Express, contractors to the US Forest Service (USFS) and the Department of Interior (DOI), are highly-respected experts in fire-fighting operations and provide services such as aerial water delivery, prescribed burning, rappelling operations, and personnel delivery. For this mission, they were contracted by the Chilean government.
With safety and speed the highest priorities, one of Volga-Dnepr's An-124-100 freighters touched down at Hartsfield–Jackson Atlanta International Airport less than three hours after the helicopters arrived at the airport for 11-hour flight to Santiago. The unique cargo carrying capabilities of the An-124-100 meant it was able to transport all three Bell 205 helicopters, a K-MAX 1200 helicopter and a flatbed truck and trailer onboard a single flight.
The timeliness of the operation was also supported by Volga-Dnepr's 26 years' experience of carrying helicopters for customers all over the world. The knowledge the airline has accumulated over this period, combined with the loading characteristics of the An-124-100, means the airline is able to safely transport most helicopters without them requiring dismantling, other than removing the rotor blades. This means helicopters can commence operations almost immediately on arrival at their destination.
The total weight of the payload onboard the An-124-100, which took up the entire floor of the cargo hold, was 25 tonnes.
Peter Baldauf, Key Account manager, Aerospace at Volga-Dnepr, Houston, Texas, said, "This was a case of two companies that are experts in their fields of operations joining forces to provide a fast solution to help the Chilean government tackle the wildfires in central and southern Chile. Although we regularly carry helicopters, including in the past to fight wildfires, this was the first time we have had the pleasure of working with the team at Helicopter Express so it provided us with an opportunity to demonstrate our capabilities. We expect to be working together again in the future in support of their full range of heavy lifting, disaster relief and helicopter charter services."
You may also like:-
---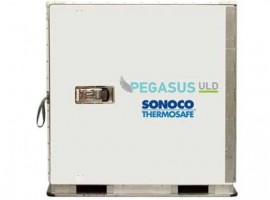 Logistics
FAA approval officially enables reciprocal EASA (European Aviation Safety Agency) approval, which is anticipated in the very near future.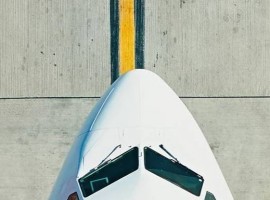 Logistics
The global rollout of CargoWise across a. hartrodt operations in Asia, South and North America, Oceania and Europe, will be a staged process with completion by March 2023.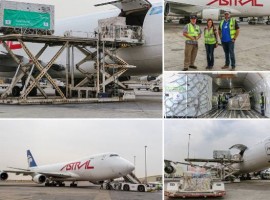 Air Cargo
Logistics
The hospital which included generators, tents, HEPA filters and medical equipment, can facilitate up to 200 people to receive potential lifesaving treatment.