Virgin Australia looks at Melbourne-Hong Kong service
<p style="text-align: justify;">May 30, 2017: Virgin Atlantic Cargo will be offering customers even more opportunities to do business with Australia this summer with the launch of a new Melbourne-Hong Kong route by its partner, Virgin Australia.</p> <p style="text-align: justify;">With effect from July 5, 2017, <a title="Virgin Australia" href="https://www.virginaustralia.com/au/en/" target="_blank">Virgin Australia</a> will operate five <a title="Airbus […]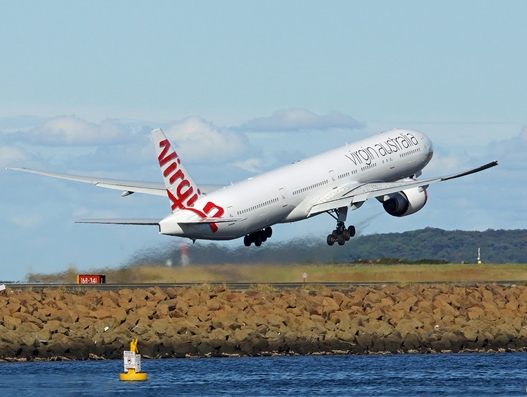 May 30, 2017: Virgin Atlantic Cargo will be offering customers even more opportunities to do business with Australia this summer with the launch of a new Melbourne-Hong Kong route by its partner, Virgin Australia.
With effect from July 5, 2017, Virgin Australia will operate five Airbus A330-200 flights a week on the route, each offering 14 tonnes of cargo capacity. Virgin Atlantic Cargo will be responsible for selling all of the capacity on these flights, extending its long-haul international sales contract with Virgin Australia, which also includes its operations connecting Sydney, Brisbane and Melbourne with Los Angeles.
John Lloyd, managing director of Virgin Atlantic Cargo, said, "This is great news for our customers because it really opens up the Australia-Hong Kong-Australia market in addition to the services we already offer with Virgin Australia that connect Australia and the US west coast. Hong Kong is an important and growing market for companies in Australia, with over 21.5m kilos of air cargo moving from Melbourne to Hong Kong alone in 2016. We are confident of winning a good share of this business and also see great potential to grow volumes into Melbourne from Hong Kong and London."
In April, Virgin Australia also launched five Boeing 777-300ER flights per week from Melbourne to Los Angeles.
Virgin Australia Cargo's chief executive, Merren McArthur, stated, "We expect a good level of growth this year with the addition of our new routes from Melbourne to Los Angeles and Hong Kong. We have great confidence in Virgin Atlantic's ability to maximise the potential of our growing long haul international network."
In addition to general cargo, perishables will make up a sizeable percentage of traffic ex Melbourne. The fast growth of e-commerce shipments will also help to boost volumes from Hong Kong.
Virgin Atlantic has been responsible for all cargo revenues on Virgin Australia's international long-haul flights since the two airlines began working together in 2009.