Virgin Atlantic sees cargo potential in its new Tel Aviv route
Feb 11, 2019: UK%u2019s fastest growing airline Virgin Atlantic has announced its new daily flights between London Heathrow and Tel Aviv will provide more import and export opportunities for customers in the UK, US and Israel seeking additional cargo capacity to support the country%u2019s buoyant economy.
The route, which commences on September 25, 2019, will offer a fast cargo service from Tel Aviv for goods such as high value precious stones, fresh produce, high-tech and electrical products, pharmaceutical and express shipments to prime markets in the UK and US, and offer more choice for companies exporting a wide range of cargoes to Israel. 
Virgin Atlantic%u2019s daily Airbus A330-300 flights will offer 20 tonnes of capacity on each service.
The airline%u2019s decision to extend its network to Israel will help meet growing demand for cargo capacity, with total volumes into Israel up by some 17 percent in 2018.
Shai Weiss, Virgin Atlantic CEO commented: %u201CTel Aviv represents a fantastic opportunity for us - Israel%u2019s economy is booming and as one of the world%u2019s leading tech hubs we%u2019re anticipating many business travellers and entrepreneurs flying between Tel Aviv and the UK. We also see a significant opportunity to increase competition in the US %u2013 Tel Aviv market, using the strength of our trans-Atlantic Joint Venture with Delta to offer customers from Tel Aviv a wide range of US destinations connecting through London Heathrow including New York and San Francisco. It also promises to be a strong route for cargo.%u201D
2018 saw particularly strong growth in shipments of pharmaceuticals, perishables and high-tech cargo to Tel Aviv, which rose 35 percent, 7 percent and 5 percent year-on-year respectively, according to market data.
%u201CThis is a really exciting new route for us and plays to our strengths in terms of quick connections to and from US and our proven expertise in carrying the major types of products moving in and out of Israel. We know customers will welcome not only the choice of more capacity but also the opportunity to benefit from our network reach and service levels. We expect cargo to make a significant contribution to the success of the route,%u201D added Dominic Kennedy, managing director of Virgin Atlantic Cargo.
You may also like:-
---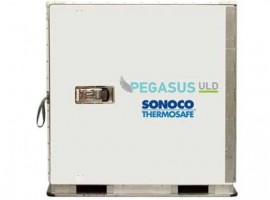 Logistics
FAA approval officially enables reciprocal EASA (European Aviation Safety Agency) approval, which is anticipated in the very near future.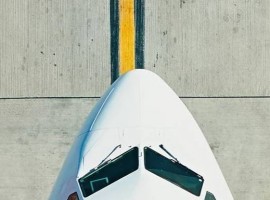 Logistics
The global rollout of CargoWise across a. hartrodt operations in Asia, South and North America, Oceania and Europe, will be a staged process with completion by March 2023.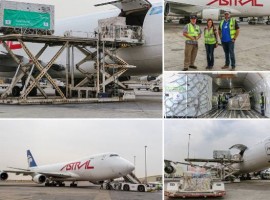 Air Cargo
Logistics
The hospital which included generators, tents, HEPA filters and medical equipment, can facilitate up to 200 people to receive potential lifesaving treatment.