Virgin Atlantic pledges more cargo capacity to India, Africa, US in 2020
Nov 20, 2019: Virgin Atlantic has come up with its flying programme for summer 2020, which offers its cargo customer more capacity on prime routes to India, Africa and the United States. As per the new schedule, a second daily Boeing 787 service to Delhi's Indira Gandhi Airport will be introduced from March 29. It […]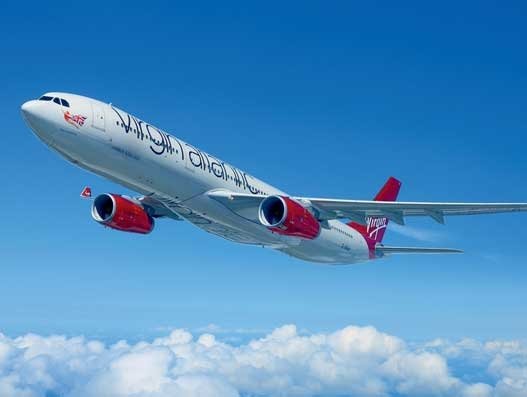 Nov 20, 2019: Virgin Atlantic has come up with its flying programme for summer 2020, which offers its cargo customer more capacity on prime routes to India, Africa and the United States.
As per the new schedule, a second daily Boeing 787 service to Delhi's Indira Gandhi Airport will be introduced from March 29. It will depart from Heathrow in the morning and complement the airline's current evening departure. The additional daily flight, alongside the newly-launched daily Mumbai service which commenced last month, summer 2020 will offer India more choice to further its thriving import and export markets.
India shipped US$323.1 billion worth of products around the globe in 2018*, up 9.2 percent year-on-year, with the US and UK markets accounting for $51.6 billion and $9.8 billion of its exports respectively. Virgin Atlantic's Boeing 787-9 services offer up to 26 tonnes of cargo capacity on every flight, which from India includes high volumes of perishables, pharmaceuticals and courier shipments.
Transatlantic customers – including those with high volumes of e-commerce traffic – will also gain from the launch of an additional weekly service to San Francisco, departing every Friday, providing a choice of twice-daily flights between Heathrow and the Golden Gate City.
Cargo customers will also benefit from Johannesburg becoming the first non-US route to debut Virgin Atlantic's brand new A350 aircraft, with a daily service from March 2020. The aircraft is already significantly boosting cargo capacity on its current routing between London and New York, with its next services earmarked for Los Angeles, followed by San Francisco and Lagos.
By August, Virgin Atlantic's A350 aircraft will fly to five destinations across its network and all its flights to Africa will be on the new aircraft.
• Johannesburg will debut the A350 with a daily service from March 2020.
• From April 2020, the A350 will fly daily to Los Angeles
• There will be a daily A350 service to San Francisco from May 2020
• There will be a daily A350 service to Lagos from August 2020
Juha Jarvinen, EVP Commercial at Virgin Atlantic, said, "As we work to achieve our ambition to become the most loved travel company, we're pleased to announce extra flights to some of our most popular destinations. Next year will mark 20 years since Virgin Atlantic started flying to Delhi, and the service continues to grow in popularity for both business and leisure travel. The second daily service from Heathrow is an excellent opportunity to meet customer demand on this route and, coupled with our new service to Mumbai, we're able to offer even more choice and unrivalled Virgin Atlantic service to customers travelling between the UK and India."
Dominic Kennedy, managing director of Virgin Atlantic Cargo, added, "These new routes and frequencies for summer 2020 are great news for our cargo customers. India, South Africa and Nigeria are very important and growing routes for our cargo business, so our commitment to offer more capacity connecting customers in these countries to their prime UK and US markets will help to open up opportunities for more import and export growth."