Virgin Atlantic doubles South Africa cargo capacity
Nov 5, 2018: Virgin Atlantic Cargo has started a second daily service connecting London and Johannesburg, in order to meet the strong demand for capacity to and from South Africa. 
Virgin is continuing to see strong demand for capacity to and from South Africa following on from positive revenue and tonnage gains on the route in 2017. In the first eight months of this year, US-South Africa volumes have shown the biggest growth, up 8 percent year-on-year, while traffic from Johannesburg is 2 percent higher thanks to regular shipments of perishables – including pre-packed fruit salads, vegetables and stone fruits, as well as car parts, computer components, mining equipment and personal effects. The route is also popular for courier traffic and customers moving valuable cargoes.
Hence, the launch of launch of double daily Boeing 787-9 flights is also giving a welcome boost to Virgin Atlantic customers in the US, who now have access to additional cargo capacity to South Africa over London.
Ex-UK to South Africa, Virgin is also carrying a wide range of commodities, from fish and foodstuffs, to pharmaceuticals, books and magazines, agricultural spares, electrical components and automotive parts.
Dominic Kennedy, managing director of Virgin Atlantic Cargo commented: "On October 28, our first day of double daily services, both flights operated with full payloads totalling 34 tonnes and we expect this to continue given the broad range of goods moving to and from Johannesburg. This is one of our best-ever years on the route, which Virgin has now served for over 22 years."
You may also like:-
---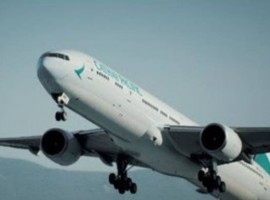 Air Cargo
Flight CX8800 will be operated by a reconfigured Boeing 777-300ER passenger aircraft instead of Cathay Pacific's go-to ultra-long-haul freighter, the Boeing 747-8.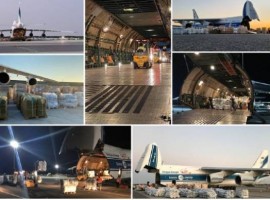 Air Cargo
As the operation has been organised by the Austrian Federal Ministry of Interior, in the framework of the Union Civil Protection Mechanism (UCPM), the costs for the transport are co- financed up to 75 per cent by the European Commission.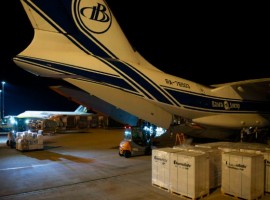 Air Cargo
Freight volumes handled at Europe's fifth-largest air cargo hub, Leipzig/Halle Airport, grew significantly in August. The volume of air freight rose by 12.7 percent to approximately 109,048 tonnes.