Virgin Atlantic, Delta Cargo to move into new dnata facility at Heathrow
Jan 18, 2019: Virgin Atlantic Cargo and Delta Cargo, joint venture partner airlines, are to move their cargo handling operators at London Heathrow into the new purpose-built dnata City East facility. 
The move to the new facility is scheduled for the second half of 2019 and will ultimately increase the size of Virgin and Delta%u2019s cargo operation at Heathrow to 335,000 square feet.
The airlines highlighted that the new facility will allow customers to benefit from greater automation and faster truck and cargo handling times.
The airlines informed, %u201CInside the warehouse, investments in technology will enable staff using handheld devices to efficiently manage the flow of cargo, while the double-train ETV system will increase storage to 245 positions for pallets and containers. Customer trucks arriving at the facility will benefit from a new door management system, which enables drivers to complete paperwork at the gatehouse on arrival without leaving their vehicles and to then be immediately assigned to one of the facility%u2019s 18 cargo doors.%u201D
Virgin and Delta%u2019s cargo operations have been aligned under one-roof in the UK since June 2016.
Also, the airlines share cargo facilities at major US gateways, notably Atlanta, Boston, Miami, New York, Orlando, and Washington Dulles with the objective to create an enhanced customer proposition on both sides of the Atlantic.
Tania Boyes, director %u2013 Cargo Operations at Virgin Atlantic said: %u201CAt a time when Virgin Atlantic is achieving record volumes, this gives us a platform for long-term growth. We also wish to acknowledge dnata%u2019s foresight in working with us to make this possible.%u201D
Rafael Figueroa, Delta Cargo%u2019s managing director %u2013 Operations and Customer Experience added: %u201CThis state-of-the art facility will put the customer at the forefront with improved facilities and innovative technology solutions, as well as positioning Delta Cargo and Virgin Atlantic Cargo for future growth in this key market.%u201D
You may also like:-
---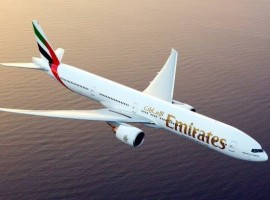 Aviation
The addition of the five points will expand the Emirates' global network to 92 destinations, as the airline gradually resumes its operations while prioritising the safety of its customers, crew and the communities it serves around the world.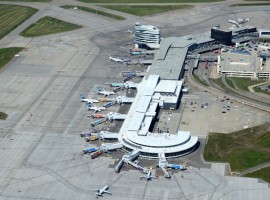 Covid-19
Edmonton International Airport (EIA) has partnered with GLC Medical, a subsidiary of Graphene Leaders Canada (GLC), to host clinical trials of a new technology for Covid-19 testing that can produce results in seconds.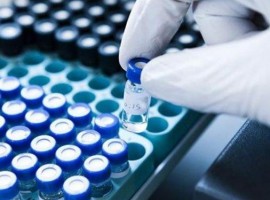 Logistics
While Astral Aviation will be a new Full Member, Bombelli Airport Equipment will come on board as an Associate Partner.