Virgin Atlantic Cargo to commence new services to Pakistan from Dec 7
The new services will add over 66 direct flights to Pakistan each month, expanding the direct UK to Pakistan market by 90 per cent in December alone.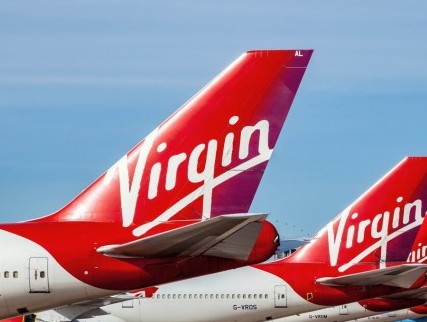 Virgin Atlantic Cargo will commence flights between the UK and Pakistan this Monday, supporting growing trade volumes between exporters and importers in both countries. Flights are set to launch from London Heathrow to Lahore from December 7, Manchester to Islamabad on December 10, and London Heathrow to Islamabad on December 12.
This is the first time that the cargo carrier has flown to Pakistan, the airline is continuing to innovate and expand its destination offering in line with demand. The new services will add over 66 direct flights to Pakistan each month, expanding the direct UK to Pakistan market by 90 per cent in December alone.
The UK is the largest export market for Pakistan in Europe, transporting high volumes of goods such as textiles, apparel and machinery. Trade in goods and services between the UK and Pakistan is worth some £3.3 billion a year, rising 4.7 per cent year on year in 2019. The UK is the third biggest global market for Pakistani exporters after the US and China. Cargo customers in Pakistan will also benefit from fast connections to prime markets in the US as well as in Europe and Africa via London Heathrow. Virgin Atlantic Cargo also expects healthy demand for capacity into Pakistan from customers across its international network.
Dominic Kennedy, managing director of Virgin Atlantic Cargo, said, "Business opportunities between the UK and Pakistan present an exciting new prospect for our customers, and the whole team look forward to our upcoming launch. The import and export market for goods between the UK and Pakistan is extremely healthy, with over 114 million kilograms of cargo moving between Europe and Pakistan each year. Virgin Atlantic Cargo is confident of gaining a healthy share of this new market in the weeks and months ahead."
Arshad Wali Muhammad, group director, Gerry's Group, said, "Virgin Atlantic Cargo's flights to Pakistan offer a fantastic opportunity for businesses to expand their export base by having direct connection to Europe and North America via Manchester and Heathrow. The two destinations in the UK will be a gateway to reach over 300 networks of destinations worldwide. With Gerry's as GSA for Pakistan, we look forward to including this successful new service within our network."
Janis Balkens, dnata CEO, New and Emerging Markets, said, "We are excited to extend our long-standing partnership with Virgin Atlantic Cargo to Pakistan and are proud to now also offer our award-winning, safe and reliable services across these new routes. We will ensure the success in London Heathrow and Manchester, as well as Islamabad and Lahore, providing our seamless multi-service offering to Virgin Atlantic Cargo and its customers. We have been partners for decades in the UK across our cargo operations as well as our travel businesses through the dnataTravel Group and we look forward to replicating this success in Pakistan."
The airline also continues to transport cargo on its scheduled services to Antigua, Atlanta, Barbados, Boston, Brussels, Chicago, Delhi, Dublin, Hong Kong, Johannesburg, Los Angeles, Lagos, Miami, Milan, Montego Bay, Mumbai, New York JFK, San Juan (Puerto Rico), Shanghai and Tel Aviv.