Virgin Atlantic becomes the first UK airline to order the A330-900neo
June 18, 2019: Virgin Atlantic Cargo is set to get a further capacity boost from the airline's latest aircraft firm order for 14 Airbus A330-900neos, with an additional six as options. Of the firm order valued at $4.1billion, eight will be purchased and six leased, as Virgin Atlantic continues its investment into increasing the proportion […]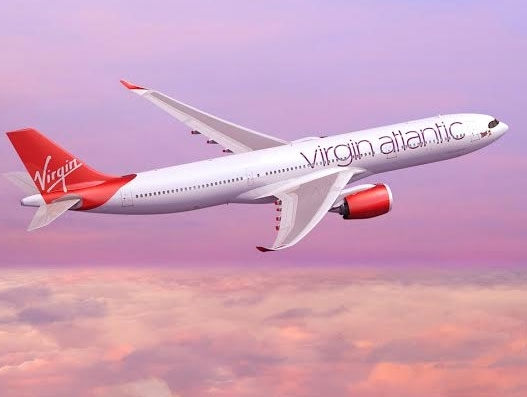 June 18, 2019: Virgin Atlantic Cargo is set to get a further capacity boost from the airline's latest aircraft firm order for 14 Airbus A330-900neos, with an additional six as options.
Of the firm order valued at $4.1billion, eight will be purchased and six leased, as Virgin Atlantic continues its investment into increasing the proportion of owned aircraft in its fleet.
The new planes are designed to be 13 percent more fuel and carbon efficient than the A330-300 they replace and will deliver a 50 percent reduction in airport noise contour.
Over a ten-year period, 2014-2024, the fuel efficiency of Virgin Atlantic's fleet will have improved by 32 percent.
Dominic Kennedy, managing director of Virgin Atlantic Cargo said: "We expect the A330-900neos to be another fantastic aircraft for cargo and will support our projected growth in the years ahead. This also includes our new contract for Accenture's latest AFLS 8.0 cargo management platform to enable customers to interact with us digitally, the opening of our new state-of-the-art cargo facility dnata City East at Heathrow in September and the arrival of the airline's first Airbus A350-1000's this summer. Alongside our upcoming new routes to Tel Aviv, Mumbai and Sao Paulo, there has never been a more exciting time to be a customer of Virgin Atlantic Cargo as we focus on, and invest in, long-term growth and delivering outstanding customer service."
The aircraft will be exclusively powered by the Rolls Royce Trent 7000 engine, drawing on more than 50 million flying hours of experience from the Trent 700, which powers the original version of the A330.
The 68-72,000lb thrust Trent 7000, which entered service in November last year, delivers a step change in performance and economics compared to the Trent 700.
The aircraft will operate on both business and leisure routes for the airline worldwide with bases at London Heathrow, London Gatwick and Manchester Airports.
Shai Weiss, CEO of Virgin Atlantic commented: "A fundamental part of our strategy is collaboration with partners and our announcement today with Airbus and Rolls Royce, following the launch of our A350-1000 this summer, takes our partnership to the next level. We will be proud to operate the youngest, cleanest fleet yet, with an average age of just over five years."
In addition to this order, Virgin Atlantic will welcome its first Airbus A350-1000 this summer.
Flights to Tel Aviv, Israel, and Mumbai, India, are due to commence in September and October 2019 respectively, with flights to Sao Paulo, Brazil, starting in 2020, marking the airline's first venture into South America.