Virgin Atlantic awards cargo handling contract to Sifax Sahcol in Lagos
April 10, 2019: Virgin Atlantic Cargo has awarded a five-year handling contract to Sifax Sahcol in Lagos, Nigeria.
The UK carrier took this step to provide growth capacity following a 19 percent boost in export volumes in the last year and higher inbound demand from the pharmaceutical and courier sectors.
Effective today, Virgin Atlantic%u2019s import and export cargo will be handled in Sifax Sahcol%u2019s 22,000 sqm warehouse operation at Murtala Muhammed Airport. This incorporates special facilities including a cold room for perishables and temperature-sensitive shipments, and dedicated locations for courier and high value cargo.
The airline%u2019s daily Nigeria flights %u2013 operated by Airbus A340-600 aircraft with up to 20 tonnes of cargo capacity - saw positive revenue and volume growth in 2018. Revenues ex UK rose 9 percent year-on- year, helped by a 135 percent rise in pharmaceutical volumes and a 21 percent growth in courier shipments, while the 11 percent boost in annual revenues ex-Lagos was largely attributed to higher perishables traffic as a result of the Nigerian government%u2019s initiative to encourage agricultural exports.
Prior to this, the cargo handler for the airline in Nigeria was NAHCO and the airline thanked the handler for its support since it commenced operations on the route.
Tania Boyes, director %u2013 Cargo Operations at Virgin Atlantic said: %u201CLagos has been an important cargo market for us for more than 17 years and we are forecasting further growth in our export and import volumes in 2019. By moving to a larger and more modern facility, we can improve our product and service offerings for the growing number of companies moving goods to and from Nigeria.%u201D
VN Cargo Connect continues in its role as Virgin Atlantic Cargo%u2019s General Sales and Service Agent in Nigeria.
You may also like:-
---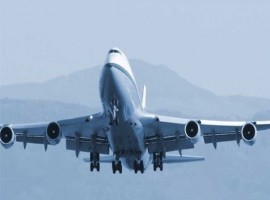 Air Cargo
DSV has now added an additional two 747 freighters to its Europe-Asia cargo air bridge with an extra weekly inbound departure from Shanghai and the new Hong Kong-Luxembourg route.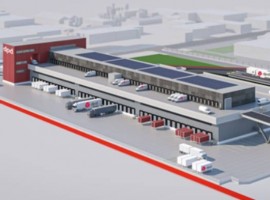 Logistics
This partnership between the two companies is because of the e-commerce boom experienced in Belgium during the Covid-19 pandemic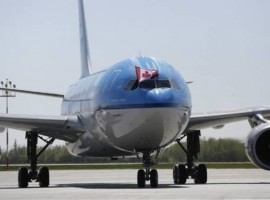 Aviation
After a five month pause, KLM will resume offering its non-stop service from Edmonton to Amsterdam, beginning October 29, 2020.