Virgin Atlantic Cargo announces new senior appointments
<p style="text-align: justify;">July 06, 2017: Virgin Atlantic Cargo has announced two senior appointments to its sales team as it sees soaring volumes, most notably from its home market in the UK.</p> <p style="text-align: justify;">Ryan Ellis takes up the position of head of Global Accounts while Ray Wood joins the airline as regional sales manager for […]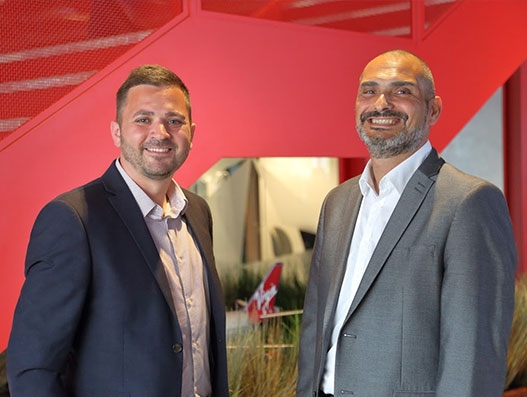 July 06, 2017: Virgin Atlantic Cargo has announced two senior appointments to its sales team as it sees soaring volumes, most notably from its home market in the UK.
Ryan Ellis takes up the position of head of Global Accounts while Ray Wood joins the airline as regional sales manager for the UK.
Ryan joined Virgin Atlantic in 2010 and has previously held the roles of regional sales manager – Continental Europe and, most recently, head of GSA Territory Management. In his new post, based at Virgin Atlantic's VHQ headquarters close to London Gatwick Airport, Ryan succeeds Steve Hughes, who left the airline in April.
Ray was previously responsible for Global Key Accounts covering regions of the UK & Ireland and EMEA for IAG Cargo. Earlier in his career, Ray also spent 14 years with Lufthansa Cargo in a number of sales roles, including UK Sales manager, and gained experience working in the freight forwarding industry.
Steve Buckerfield, vice president, Sales at Virgin Atlantic, said, "In his earlier sales role, Ryan helped to deliver a significant increase in our European business so he brings great experience to the very important post of Head of Global Accounts. As a newcomer to the airline, Ray brings a wealth of experience gained over 30 years in the air cargo industry and is also highly respected by customers, especially in the UK market.
"Ryan and Ray take up their new roles at a very positive time with our global volumes up 7 percent for the first five months of this year and our business from the UK up 13 percent year-on-year. We wish to thank Steve Hughes for the great job he has done in developing customer relationships and strengthening our reputation with many of our regional and global customers. I also want to acknowledge the outstanding support and performance of Lisa Forshaw, our Account Manager in Manchester, during her secondment to London to cover the post of UK Regional Sales Manager while we went through the recruitment process for the role. This just reinforces what a great team we have."